Volkswagen Settlement Information
In September and November 2015, the United States Environmental Protection Agency (USEPA) and the California Air Resources Board (CARB) alleged that Volkswagen had secretly installed defeat devices – software designed to cheat emissions test and deceive federal and state regulators – in certain Volkswagen, Audi and Porsche-branded turbocharged direct injection diesel vehicles. The defeat device renders the subject vehicles' emissions controls inoperable unless the vehicles are undergoing emissions testing.  It was only by installing the defeat device that Volkswagen was able to obtain Certificates of Conformity from USEPA and Executive Orders from CARB; in reality, these vehicles emit oxides of nitrogen ("NOx") up to 40 times the USEPA-permitted limit.
Background
On October 25, 2016 and May 17, 2017, two Partial Consent Decrees were approved between the United States, California, and the defendants (Volkswagen Corporation and its subsidiaries). The purpose of the Decrees is to address installation and use of emissions control defeat device software. The use of the defeat devices has resulted in increased emissions of NOx in New Jersey and throughout the United States. NOx significantly contributes to the formation of ground level ozone which negatively impacts the respiratory system and cardiovascular health.  One of the goals of the Partial Consent Decrees is to offset the excess NOx emissions.
The Partial Consent Decrees establish an Environmental Mitigation Trust ("Trust") which will provide funds to all fifty states, the District of Columbia, Puerto Rico and federally recognized tribes, to implement actions to counter the air quality impacts of the excess NOx emissions resulting from the use of the defeat devices. The allocation to New Jersey is $72.2 million.
Consistent with Governor Murphy's commitment to achieving 100% clean energy by 2050 and the State's commitment to wide-scale deployment of electric vehicles, New Jersey's goals for the Mitigation Plan are to reduce NOx, benefit disproportionately impacted communities, and support the expansion of zero emission vehicle adoption across the state. Consequently, NJDEP is particularly interested in pilot projects that enable residents of disproportionately impacted communities to access electric modes of transportation including electric transit buses.
NJDEP anticipates primarily funding pilot electrification projects, including the replacement of heavy-duty vehicles/engines such as buses, trucks, and non-road equipment in urban areas disproportionately impacted by diesel emissions, as well as electric vehicle charging/fueling infrastructure installation in strategic locations across the state.
Updates
Governor Phil Murphy announced an investment of more than $100 million in clean, equitable transportation projects that will improve air quality and reduce the effects of climate change while moving New Jersey towards 100 percent clean energy by 2050. Leveraging proceeds from the State's participation in the Regional Green House Gas Initiative (RGGI) and the Volkswagen Mitigation Trust Funds will bring electrification programs, equitable mobility projects, and electric charging infrastructure to New Jersey's environmental justice communities.
The $100 million investment of proceeds from the State's participation in the Regional Greenhouse Gas Initiative and its prosecution of Volkswagen for emissions cheating, will fund the following projects:
$9 million in grants for local government electrification projects that will help to improve air quality in environmental justice communities through the deployment of electric garbage and delivery trucks.
$13 million in grants for low- and moderate-income communities to reduce emissions that affect our children's air quality through the deployment of electric school buses and shuttle buses.
$5 million in grants for equitable mobility projects that will bring electric vehicle ride hailing and charging stations to four more New Jersey towns and cities.
$5 million in grants for deployment of fast charging infrastructure at 27 locations statewide.
$36 million to reduce diesel and black carbon emissions in environmental justice communities by electrifying port, cargo handling, and other medium- and heavy-duty equipment in port and industrial areas.
$15 million towards New Jersey Transit bus electrification.
$15 million towards flex funding to further deploy additional funding to the listed initiatives.
For more information, visit the spending information page.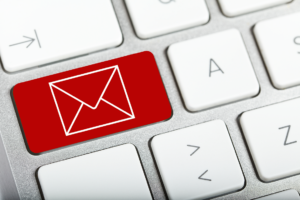 Sign Up for Automatic Updates
Subscribe below for periodic email updates on:
Grant opportunities
Program Updates
Electric vehicle announcements
To sign up for updates or to access your subscriber preferences, please click the button below.