Marine Engine Replacement Projects are funded with Diesel Emissions Reduction Act (DERA) funds.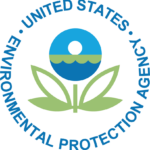 This project proposes to establish a Marine Vessel Emission Reduction Program that will benefit the coastal counties of New Jersey.  The program is focused on replacing older, less efficient, higher emitting marine diesel engines with new cleaner versions.  Integrating newer engines into the marine vessel fleet will provide an additional decade of useful life to these vessels while providing immediate emission reduction benefits to local communities and the wider region.  Multiple marine fleets have agreed to participate in the DEP program.  This program will focus on marine vessel owners that have engines that are unregulated or up to Tier 2 engines.  This project will reduce harmful NOx, PM2.5, HC and CO emissions as well as GHGs and will also reduce fuel consumption.  The useful life of this project is 10-20 years.
For more information on project eligibility see 2019 State Clean Diesel Grant Program Information Guide (EPA-420-B-19-019, April 2019)
In addition to qualifying for and completing a Grant Agreement with DEP, there are some additional requirements that need to be met for any DERA-funded project. Additional requirements include:
The equipment chosen for decommission must be fully operational.
The applicant must have owned and operated the equipment for at least 2 years prior to receiving marine engine upgrade.
The existing vehicle must have at least 3 years of remaining life at the time of replacement. Remaining life is the fleet owner's/applicant's estimate of the number of years until the unit would have been retired from service if the unit were not being replaced or decommissioned because of the grant funding.
The replacement equipment must have at least 500 usage hours.
The equipment identified for replacement must be used at least 50% of the time within the state of New Jersey.
New replacement equipment must be used a minimum of 50% of its operating hours on a current or planned project in New Jersey.
New replacement equipment Horsepower (HP) must be no greater or lesser than 40% of the old replacement equipment Horsepower.
The new replacement equipment must be kept well-maintained, conditioned, and tuned according to the recommendations of the equipment manufacturer.