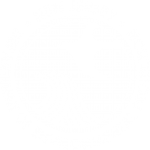 ANTI IDLING CAMPAIGN AND INFORMATION
Are school buses subject to the 3 minute idling limit?
Yes, but school buses are encouraged to eliminate ALL idling except for when they are sitting in traffic. School vehicles that are transporting students with certain medical conditions are allowed to idle to reach the temperature needed to meet the student's medical needs. In these cases, the driver should have documentation on-board that identifies the student and the necessary temperature requirements.
Will I get a ticket for idling while I am waiting for passengers to board my bus?
Idling is allowed for no more than 15 consecutive minutes in a 60-minute period while passengers are actively loading and unloading buses only if the bus needs to run the heat or air conditioner for passengers already on-board. However, buses cannot idle for extended periods of time while claiming to be waiting for passengers, such as a tour bus on a layover waiting for the group to return.
Are there medical exemptions to allow idling?
Yes. If, for example, a truck driver needs to use a CPAP machine while sleeping to treat sleep apnea and has no alternate source of power other than the vehicle's main engine, idling is allowed while the driver is sleeping in a sleeper cab. Vehicles that transport medically needy passengers and have no alternate power source are allowed to idle to meet the temperature requirements of the patients on-board, and to power necessary medical equipment. Drivers should keep documentation of the patient's temperature needs to show enforcement officers.
Are emergency vehicles allowed to idle?
By their nature, emergency vehicles such as fire, police, ambulances or public utility trucks may need to keep engines running to operate emergency equipment when they are engaged in the process of performing emergency services. They are exempt from idling restrictions, but only when actively being used for emergency services. Police vehicles are exempt if idling is necessary to power on-board computers.
Who can enforce the regulations besides DEP?
Nearly all county health departments have been delegated authority to enforce the Department's air regulations, which include the idling standards. In addition, State and local police department can enforce the standard on public roadways and on private property.