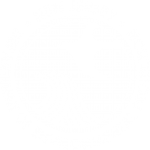 ANTI IDLING CAMPAIGN AND INFORMATION
FACTS, STATISTICS & IMPORTANT DOCUMENTS
Idling Makes you SICK
Idling produces ground level ozone & particulate pollution. These can create asthma attacks, wheezing, coughing, lung cancer, even premature death.
You don't need to "Warm-Up" your car
According to Popular Mechanics Magazine, "Warming up your car before driving is a leftover practice from when the carburetor engines dominated the roads."
Turn if OFF!
According to Argonne National Laboratory, idling for more than 10 seconds uses more fuel and emits more CO2 than engine restarting.
The Cost of Idling
If you cut down on 8 minutes of idling per day, that is an annual savings of $67 for 4-cylinder engines and $134 for 8-cylinder engines.