One of the most important responsibilities of the Department of Environmental Protection is safeguarding our communities and our neighbors from flood risks. We saw those risks most acutely in coastal communities when Superstorm Sandy struck New Jersey on October 29, 2012, and again on September 1, 2021, when the remnants of Tropical Storm Ida swept through inland riverine communities. New Jersey is experiencing more extreme weather because of climate change.
Ten years ago, Superstorm Sandy devastated the East Coast. The massive storm took a tremendous toll on New Jersey:
346,000 homes damaged or destroyed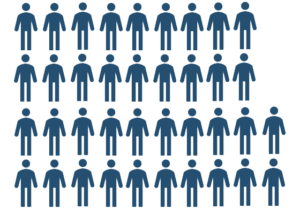 $30 billion in economic damage
It was the costliest natural disaster in Garden State history and its aftershocks are still felt throughout the state. ​
On October 29, 2012 Sandy made landfall in New Jersey near Brigantine, and was accompanied by heavy rains, 80 mph sustained winds and a record-breaking storm surge that coincided with a high tide and a full moon. Streets were flooded, houses swept off their foundations, and trees and powerlines toppled. Many of the Jersey Shore's famed amusements and landmarks were wrecked – including the Jet Star roller coaster in Seaside Heights, whose skeletal hulk rising out of the waves became one of the storm's iconic images.
In the aftermath, it was clear that New Jersey faced a long and difficult road to recovery. For many scientists who saw the influence of a warming climate and sea levels revealed by the storm's destruction, Sandy was yet another harbinger of things to come. Today, the DEP is engaged in a multipronged effort to mitigate the threats from sea-level rise, to reduce greenhouse gas emissions that fuel climate change and to build the state's resilience against future storms.
New Jersey's network of climate and flood resilience solutions​
Learn more about climate change and how to prepare for future storms​