Requests for Use of NJDEP Property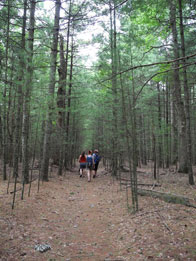 Over 800,000 acres of land are held by the Department of Environmental Protection and managed for recreation, natural resource conservation, wildlife habitat, historic and cultural resource preservation and other public purposes.
Most of the Department's lands open to the public and are managed by the Department's State Parks, Forests & Historic Sites and Fish and Wildlife programs.  These lands include:
Lands include:
State Parks
State Forests
Recreation areas
Historic sites
Wildlife management areas
The use of the Department's lands by a public or private entity, whether permanent or temporary, requires specific permission from the Department. The Department holds these lands in the public trust. Therefore, all proposed uses of Department property must be carefully assessed for their benefits to the public and their effects on natural and cultural resources.
Although Department lands can serve many uses, certain uses conflict with or are incompatible with the Department's mission. In these instances, requests to use Department lands will be denied. If a request to use Department property is granted, compensation will be required to ensure that the public will benefit from the proposal.
Examples of uses for which permission is required:
Access Easements (driveways)
Utility Easements
Rights of Way (Road or Bridge)
Land Exchanges
Long Term Special Events or Uses
To submit a request to use the Department's property please fill out the Request for Use of NJDEP Property Form. (PDF, 5/2022)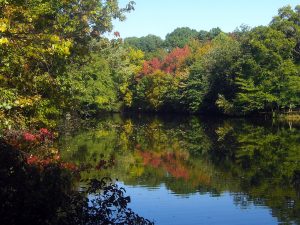 For further information, please contact:
Adria Wentzel, Manager
Public Land Administration Section
Office of Transactions and Public Land Administration
Email: Adria.Wentzel@dep.nj.gov
Telephone: 609-984-0532