Establishing a Stormwater Utility
The information provided below is an overview of the process for establishing a stormwater utility (also referred to as SWU), and includes links to the guidance webpages on other key topics, such as stormwater asset management plans, and various rate structure options for setting fees and credits.
Depending on the unique circumstances in each community, the process to establish an SWU may take up to 5 years or more. Also, the steps outlined below may not always flow from one to the other in such an orderly fashion and they may need to be revised, rearranged and/or combined to meet those individual circumstances.
Throughout the entire process, transparency and public engagement in discussions will foster a richer appreciation of the problems and proposed solutions. It is important that the public understands the scope and costs of SWU program development and implementation.
When the community has a fuller understanding of the need to improve local stormwater management and the value that a dedicated funding program an SWU provides, the likelihood of public cooperation and collaboration along the way is increased.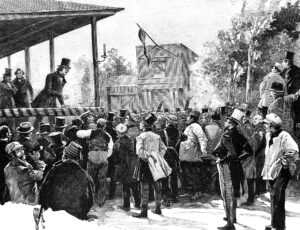 After gaining community support, stormwater program needs and goals should be established via the feasibility study process, discussed below. If the information gathered through these discussions supports the formation of a stormwater utility, the idea would next be presented to the governing body(ies) for consideration.
To get started, one of the early decisions that will need to be made is what type of stormwater utility will be formed. There are multiple options, and the one chosen early on can certainly change, but at least a tentative decision needs to be made to start the process. The Act allows for certain entities to form a stormwater utility, which is explained further in the "Who Can Establish a Utility?" section on the SWU home page.

Steps to Establish a Stormwater Utility
The information presented in this section is primarily meant to provide guidance on the steps that may be taken when working through the development of a stormwater utility. However, the Act does contain some mandatory requirements that pertain to both establishing a stormwater utility as well as the operation of one. These requirements are indicated throughout this website with a scroll icon. The applicable regulatory and municipal separate storm sewer system (MS4) permit requirements and Combined Sewer Overflow (CSO) permit requirements have also been included where appropriate.