Asset Management
Asset Management is the process of ensuring that there is sufficient investment in planned maintenance, needed repair, replacement, and upgrade of the physical components of the stormwater management system(s).  These physical components of the system infrastructure are considered assets.  Sufficient investment in the proper ongoing maintenance and repairs of stormwater infrastructure assets will preserve the service life of those assets and delay more costly repairs and even costlier replacements.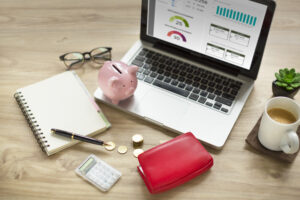 Asset Management is one of the most important aspects of effectively managing stormwater infrastructure and is becoming more and more crucial due to the greater frequency and intensity of storms as a result of climate change.  Failure to perform the necessary upkeep and maintenance of stormwater infrastructure can lead to flooding which many communities across New Jersey experience during rain events.  In addition to flooding, inadequate upkeep and maintenance can lead to other health and safety problems, such as creating mosquito breeding and vermin habitats, and areas with the potential for drowning.  Excess organic material, debris, and other pollutants that accumulate in stormwater facilities due to a lack of maintenance can also be carried in the stormwater runoff, causing increases in nutrient levels in streams and lakes, Harmful Algal Blooms (HABs), eutrophication, and many other water quality impairments.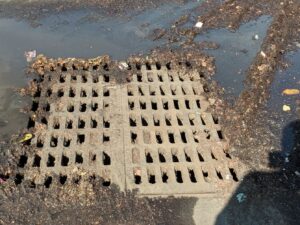 First and foremost, regardless of the entity responsible for a stormwater management system, whether it is a town, private development, or a stormwater utility formed under the Act, to achieve effective asset management, a full mapping and inventory of all stormwater management system infrastructure under the entity's jurisdiction is needed, as well as an assessment of the current state of all those infrastructure assets.  Then, the Asset Management Program and Plan can be developed to prioritize necessary investments for those assets.  This information is necessary to ensure that maintenance, repair, and replacement of each component of that infrastructure can be scheduled in a proactive, rather than a reactive, manner.
The Asset Management Plan incorporates detailed asset inventories, required operation and maintenance (O&M) tasks for those assets, and a long-range financial planning strategy to ensure that annual revenue reserves and reinvestment strategies are sufficient enough to facilitate long-term viability of all assets in the system.