Industrial Stormwater Program
This program regulates stormwater discharges to surface and ground water by issuing NJPDES permits to industrial facilities involved in the manufacturing, processing, or storage of raw materials.
If you have questions regarding any of the Individual or General Industrial Stormwater Permits, you may email the program at industrialstormwaterpermitting@dep.nj.gov or call the Bureau's general line at 609-633-7021.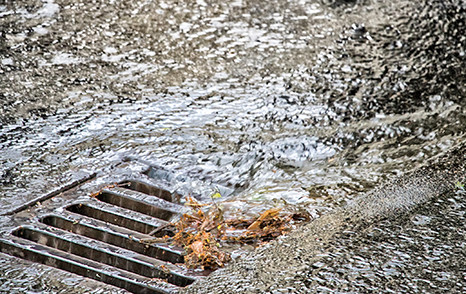 Individual permits are issued to facilities that cannot eliminate exposure of pollutants to stormwater and do not qualify for any of the program's general permits. These facilities are required to have to develop and implement Stormwater Pollution Prevention Plans to gain drainage control, and to minimize contact between pollutants and stormwater. Other permit conditions may require monitoring stormwater discharges for pollutants. Effluent limitations may be imposed in some cases.
The Bureau of NJPDES Stormwater Permitting and Water Quality Management has issued several industrial stormwater general permits. These statewide general permits authorize stormwater discharge from a large number of eligible industrial facilities that discharge stormwater to the waters of the State.
The majority of regulated facilities are authorized under the Basic Industrial Stormwater General Permit. This permit requires that facilities eliminate exposure of source materials to stormwater through the implementation of Best Management Practices. There are other general permits that are "Industry Specific General Permits" which are available to groups of industries, such as concrete, scrap, auto recycling, asphalt, and mining and quarrying. Industry specific general permits may include monitoring, benchmarks and/or effluent limitations.
The Bureau of NJPDES Stormwater Permitting and Water Quality Management also has a general permit for construction activities disturbing 1 or more acres issued through the Soil Conservation Districts.