Whether they are full-time residents, breeding, wintering, or just stopping over during migration, New Jersey's lands and waters accommodate 274 different nongame species of birds. Of those, 137 are species of greatest conservation need.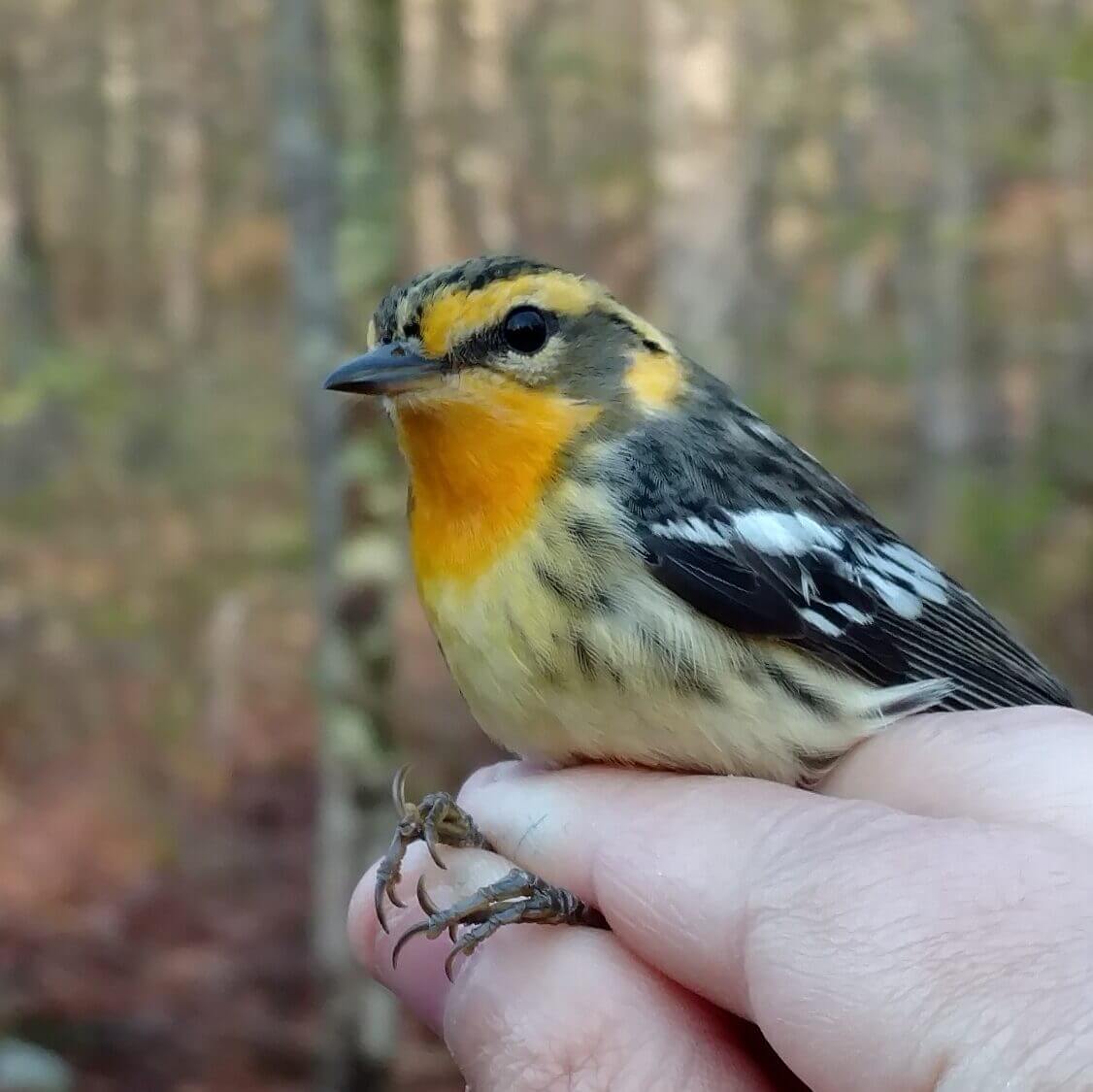 Who hasn't delighted in the sound of a songbird singing? Whether singing to attract a mate or declare its territory, people have enjoyed hearing the songs of birds for a millennia. New Jersey, sometimes referred to as "the crossroads of migration," is host to over 150 different species of songbirds, both migrant and resident. Of those, 71 are species of greatest conservation need.
Raptors, commonly referred to as "birds of prey," include hawks, owls, eagles, falcons and vultures. Raptors have fascinated people for thousands of years and inspire people even today. Fortunately, after some frightening declines in some of our largest species, raptors represent some of New Jersey's greatest success stories. New Jersey hosts about 25 different species of raptors, 16 of which are species of greatest conservation need.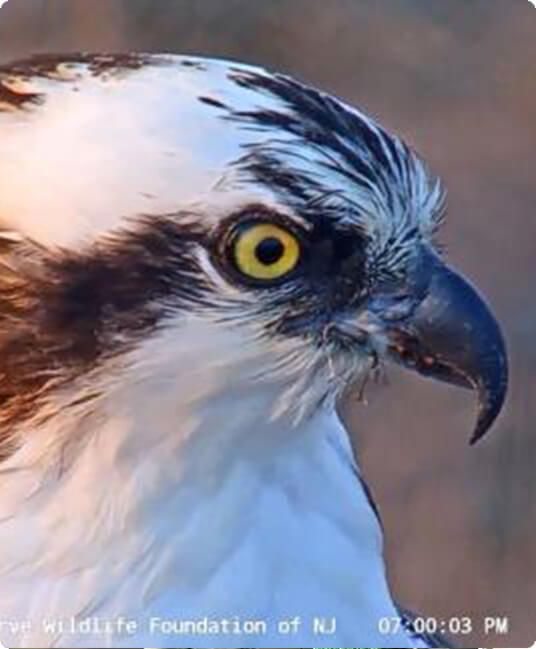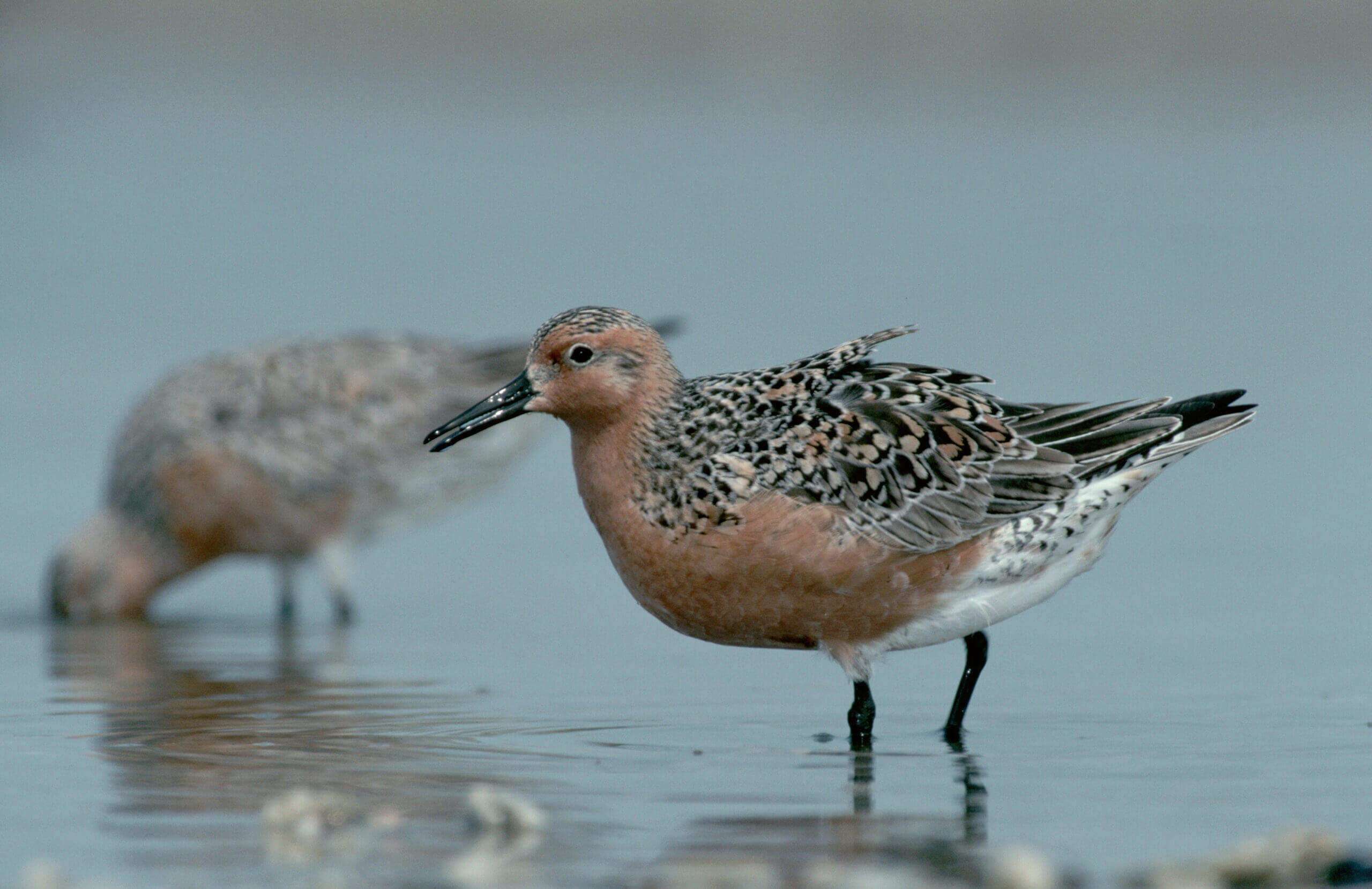 New Jersey hosts around 30 species of shorebirds, 20 of which are species of greatest conservation need. Six species of migrating shorebirds specifically depend on the critical stopover area of Delaware Bay's shores. The late May arrival of these birds coincides with the spawning of horseshoe crabs, producing one of the most dramatic natural phenomena anywhere in the world. Feeding on crab eggs, the birds refuel and continue their journey to Arctic breeding grounds. Unfortunately, there has been a dramatic decline in horseshoe crab numbers since 1991 and a corresponding decline in shorebird numbers.
Every spring, scores of beach-nesting birds return to the New Jersey shoreline. They have just a few months to set up territories, incubate nests, defend chicks and successfully produce the next generation. This is an especially critical task for New Jersey's endangered species, the piping plover, least tern and black skimmer. In addition, special concern species such as the American oystercatcher, common tern, and occasionally gull-billed tern and royal tern use the beachfront as nesting grounds.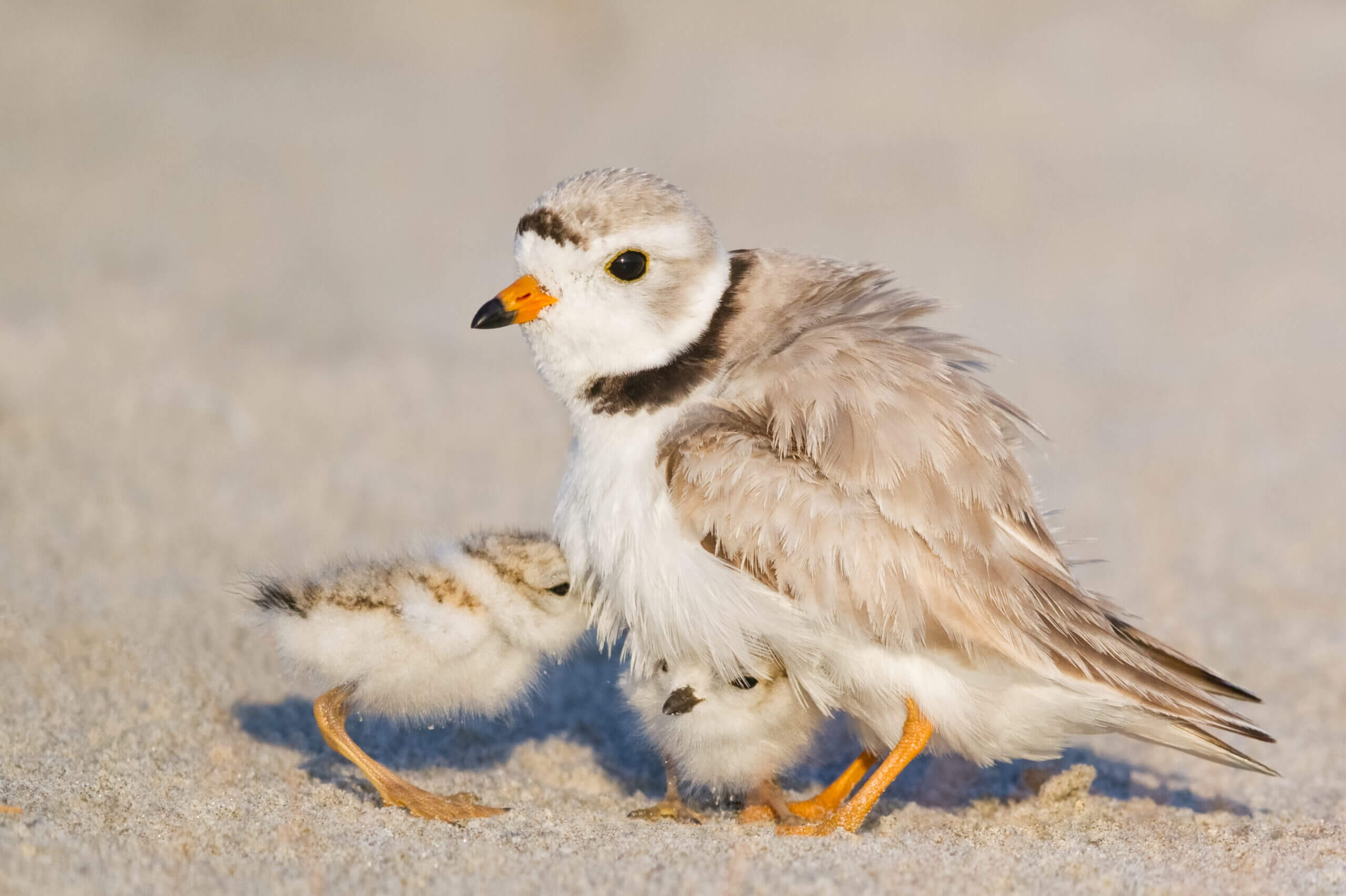 Long-legged Waders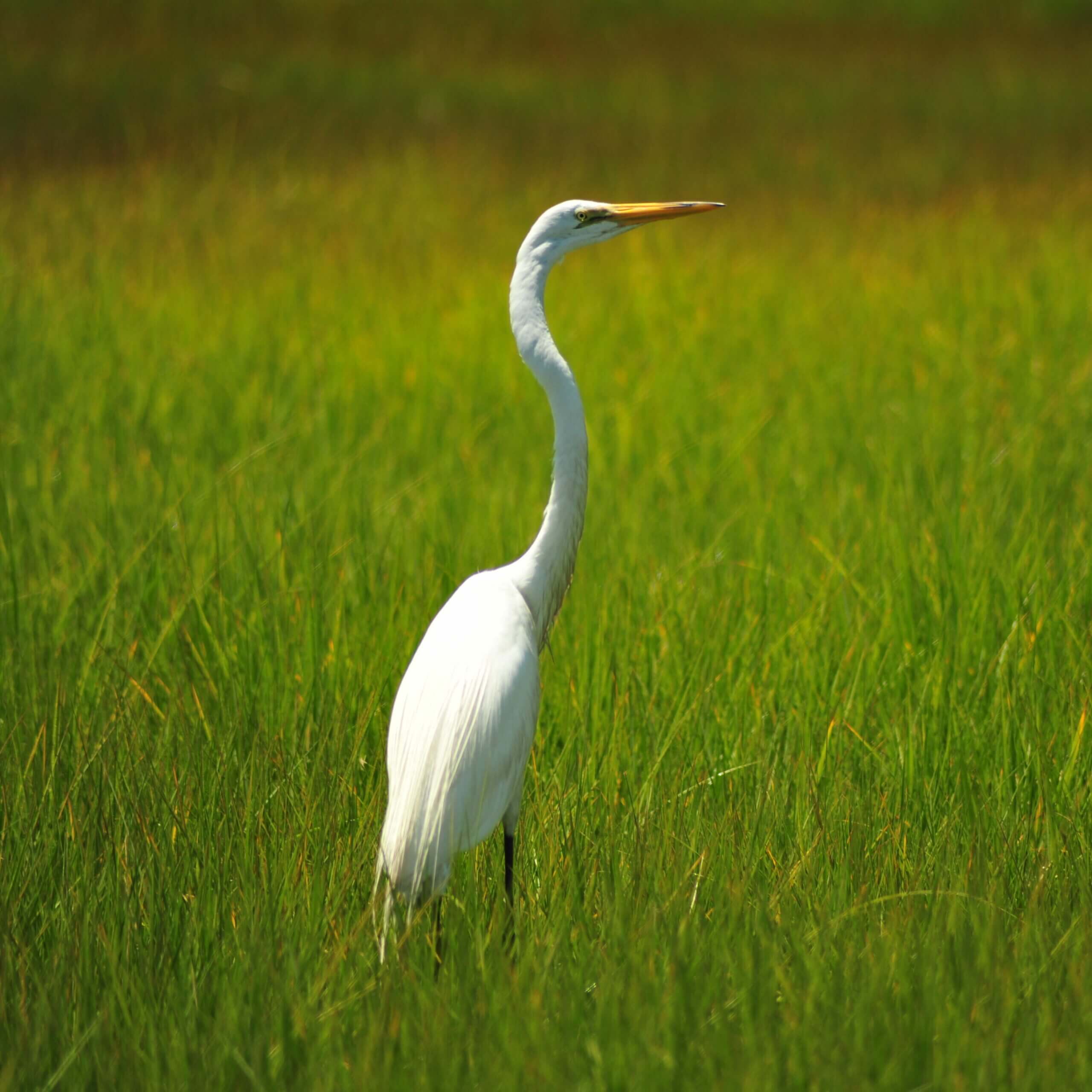 There are eleven species of colonial-nesting wading birds in the state: great blue heron, little blue heron, tricolored heron, green heron, black-crowned and yellow-crowned night herons, snowy egret, great egret, cattle egret, glossy ibis, and white ibis (undergoing a range expansion and first confirmed nesting in NJ starting in 2020). They nest in colonies in the saltmarsh and (some) in freshwater wetland areas. They are generalist predators and many forage for fish and crustaceans by standing or wading in shallow waters, with the exception of cattle egret, who also forages in fields and pastures. The great blue heron is our most common wading bird and can be found statewide in both freshwater and saltwater habitats. Yellow-crowned and black-crowned night herons frequently nest in neighborhoods, parks, and other human landscapes.
Many of these species nest on saltmarsh islands. As sea levels rise, they will face challenges of habitat loss as the marsh islands flood more frequently and experience increasing erosion. In fact, we believe this is already happening. The Atlantic coast saltmarsh nesting birds are tracked via an aerial survey. Over the course of the last few decades, there has been a decline in the number of islands that support nesting for these species and biologists suspect that sea-level rise is the reason their nesting areas are not as suitable as they once were.