Sparta Mountain WMA has been part of the Central Hardwoods Ecosystem with oaks and hickories dominating the forests for the past 10,000 years. These forests were perpetuated by fires, hurricanes, and droughts, as evidenced by concentrations of both charcoal and oak pollen in the soils in that timeframe. In the late 1800s, Sparta Mountain was drastically changed by the mining operations – bedrock was blasted away, soils were moved, a railroad was built, and essentially all the trees were cut down to make charcoal.
Today, with the suppression of fire and lack of forest management, the oak forests in northern New Jersey are slowly converting to northern hardwoods as maple, birch, and beech trees now grow in the shade of the oaks that began growing about 100 years ago. Another effect of fire suppression and lack of forest management is the lack of regenerating forests, also known as young forests or early successional forests. These shrubby areas within the forest are used by a large diversity of wildlife and are home to many songbirds, including the endangered Golden-winged Warbler (Vermivora chrysoptera).
The 2017 Sparta Mountain Forest Stewardship Plan contains multiple goals and objectives. Some include creating openings in the forest canopy that are large enough to regenerate oaks and restore young forest habitat while others include maintaining maturing forest for old-growth stands. While there are scattered trees over 120 years old, there are no old growth forests in Sparta Mountain WMA.
Most of the implementation done thus far on Sparta Mountain WMA involved opening the forest canopy to restore young forest habitat for wildlife. This can only be done through cutting a lot of trees, which then allows enough sunlight for new trees, especially those that can't tolerate shade, to grow in addition to native grasses, shrubs, and blackberries. This restoration work may seem counter-intuitive, but it has demonstrated an amazing positive impact on the birds in the area. Within a few years, the average number of bird species using the managed areas during the breeding season more than doubles, and the bird species of concern (rare and declining birds in New Jersey) more than triples the average number of bird species detected before management was done. Creating young forest habitat will also increase diversity of forest structure and age class within the entire WMA, which will help the forests of Sparta Mountain be more resilient in the face of the threats of climate change and invasive pests.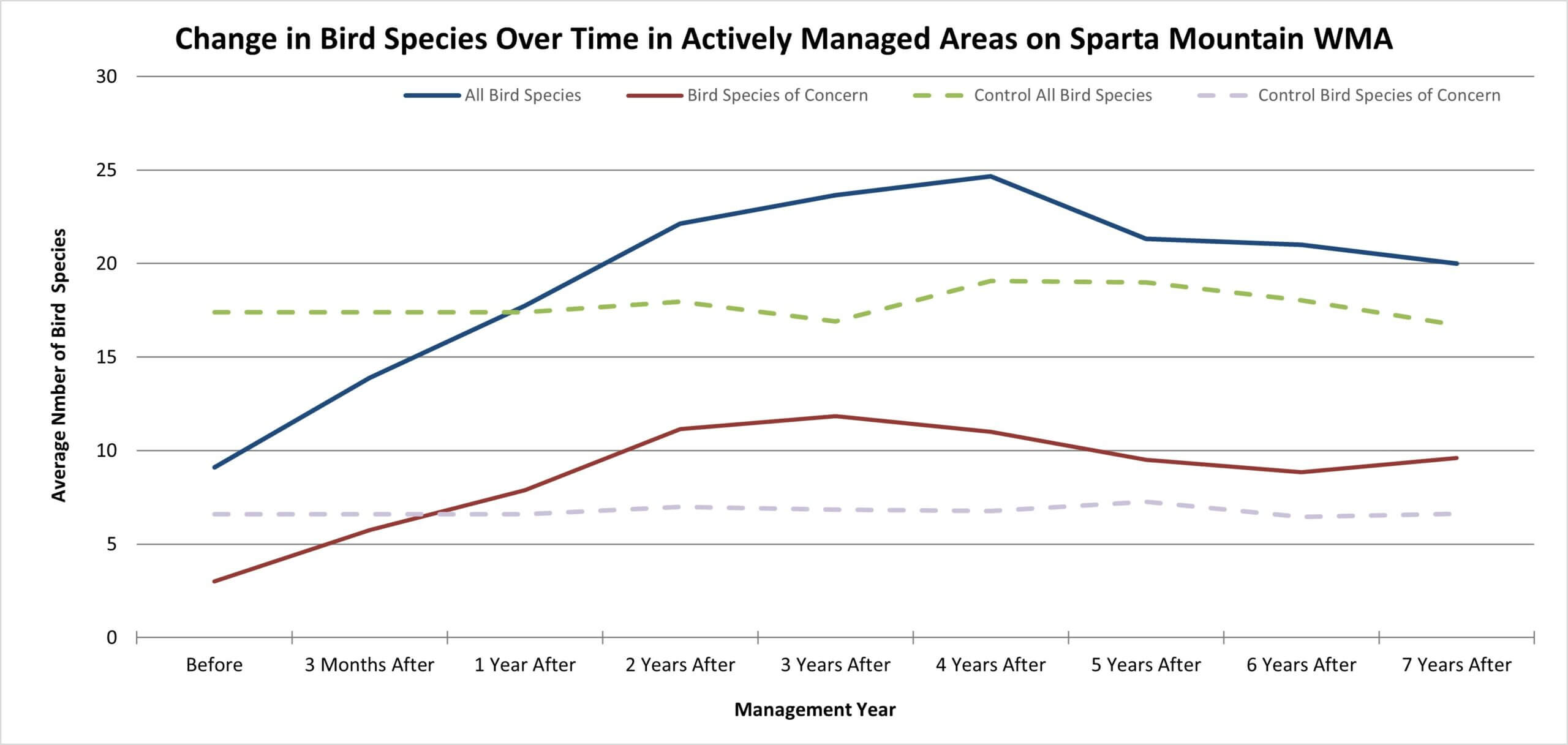 Vegetation Response to Active Management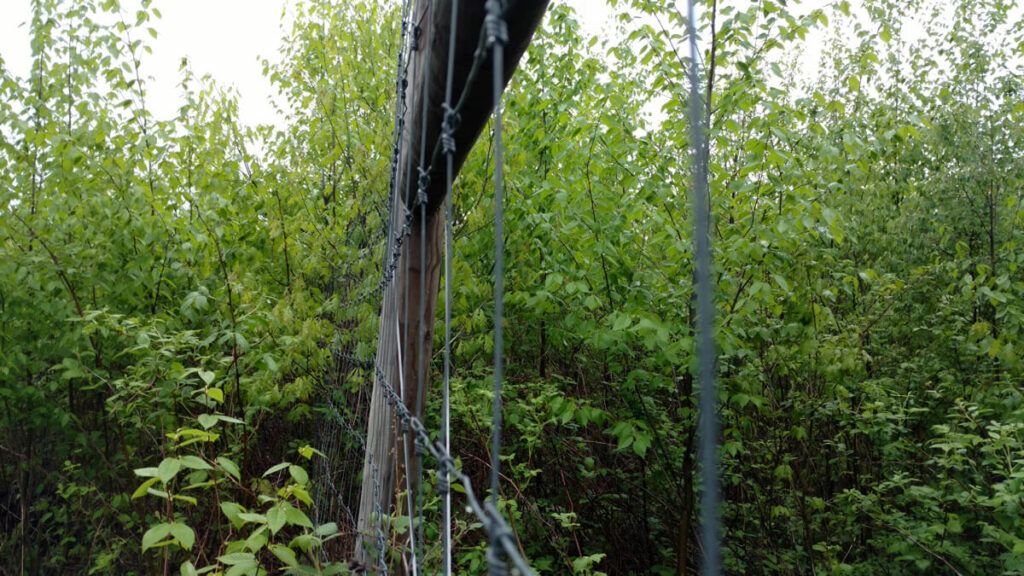 More Information:
Sparta Mountain WMA Forest Stewardship Home Page
Sparta Mountain WMA Forest Stewardship Plan Updates
Sparta Mountain WMA Habitat Management Video
2017 Approved Sparta Mountain WMA Forest Stewardship Plan (pdf, 38.6mb)
2021 Addendum to the 2017 Forest Stewardship Plan (pdf, 300kb)
or contact Sharon Petzinger at Sharon.Petzinger@dep.nj.gov
frequently asked questions