A Hunter Education course must be completed if a person has never had a hunting license or has no record of a previous license or Hunter Education. The New Jersey Hunter Education program prepares students to recognize, understand, and accept the serious responsibilities of hunting. Having safe and ethical hunters in the field is fundamental to the future of hunting. To accomplish this, there are two courses: Bow and Firearm. Each course has two components: (1.) An online portion (with exam) and (2.) The Live-fire range session. If you haven't taken a Hunter Education course, prepare by:
1. Completing the HunterCourse.com interactive program (and having the printed completion voucher ready for your field session)
2. After completing the online course, You may then register for the Live-fire field session. REGISTER HERE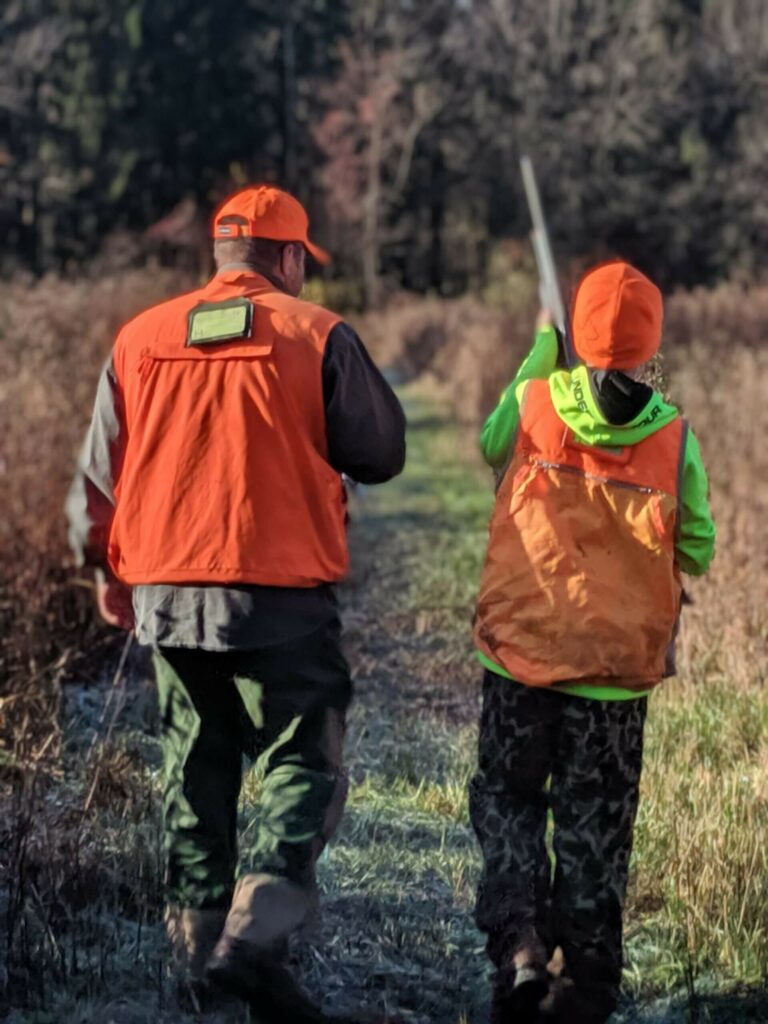 Details on How to Complete the NJ Hunter Education Program
***All students must attend the Live-fire range session to complete the Hunter Education course.
Subscribe to the Hunting or Education E-mail Lists to be notified of program updates. All New Jersey Fish and Wildlife programs strictly adhere to current New Jersey Covid-19 safety protocols.
---
Registration for Hunter Education field sessions will open mid-February until October. Be sure to use the student's CID number when registering for a Field Session.
Live-fire Range Session Locations and Directions
---
Attending the Live-fire Range Session
All Students Need to Bring:
---
Bow Students Need to Bring:
Firearms Students Need to Bring
NOTE: The New Jersey Hunter Education Program WILL supply all ammunition – Do NOT bring ammunition to the session
Related Information
Supplemental Presentations Included In Current HunterCourse.com Program:
State Hunter Training Areas
To use any state Hunter Training Area (practice range) at least one person in a group is required to have a valid hunting license. Anyone under 13 must be under direct adult supervision.
These ranges are provided by New Jersey Fish and Wildlife's Hunter Education Program through federal funding from the US Fish and Wildlife Service's Federal Aid in Wildlife Restoration Program. The federal funds are derived from manufacturers via an excise tax on guns, ammunition and archery equipment.
After the Course
Upon completion of passing the written exam portion along with the Hunter Education field session (and bow proficiency test if applicable) registered students are issued their Course Completion Card. When the card is presented to a license agent those 10 to 15 years of age are issued a free Youth License. Those age 16 and older are eligible to purchase the license(s) for which they have proof of their course completion.
Youth Hunting Opportunities
New Jersey Fish and Wildlife's popular Take a Kid Hunting Program is designed to provide a quality hunting experience for properly licensed youth hunters. See the Take a Kid Hunting Program page for details.
Duplicate Hunter Education Cards
If you completed a Hunter Education course and need a duplicate card, The Hunter Education Unit maintains a database of graduates dating back to 1972, however, records for the years prior to computerization in 1986 are incomplete. Duplicate course completion cards can ONLY be issued to those whose records are on file.
Individuals who completed a course prior to 1972, or whose records cannot be located, must complete a Hunter Education course to obtain a course completion card. Questions can be directed to the Hunter Education Office at NJHunterEd@dep.nj.gov or at 856-629-0552.
To obtain a duplicate card, please print and complete the Duplicate Hunter Education Course Completion Card Request Form and mail or email to the address provided on the form.
Duplicate Hunter Education Course Completion Card Request Form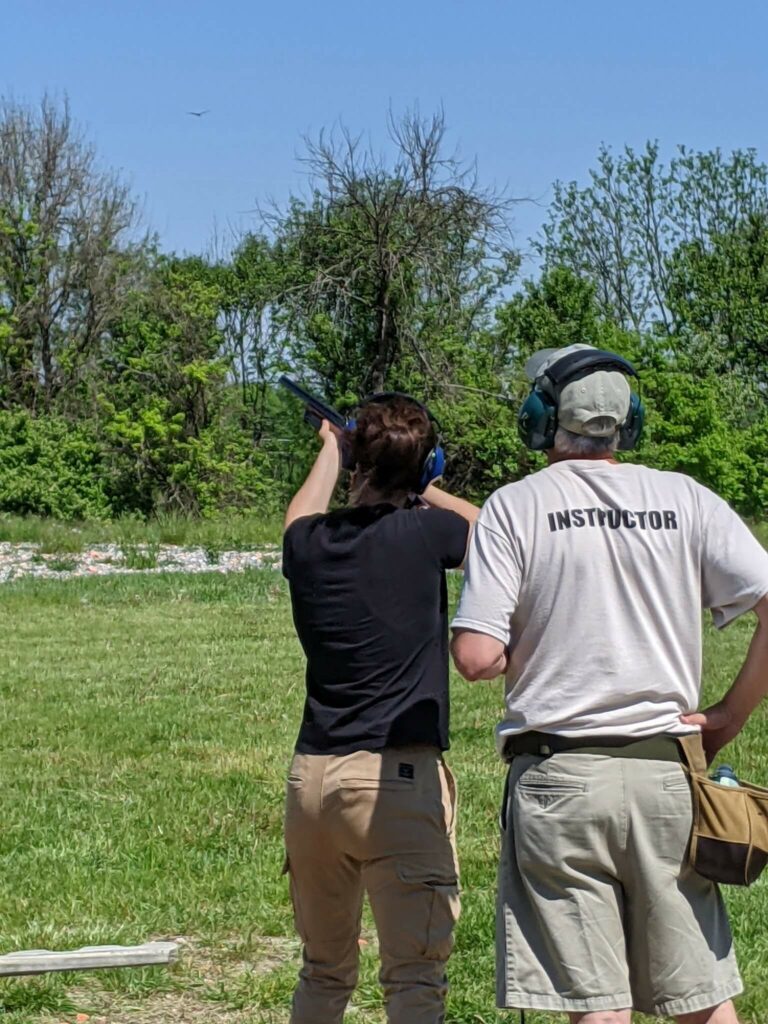 Becoming a Hunter Education Instructor
New Jersey's Hunter Education Program relies on the dedication of trained volunteer instructors. If interested, complete the application form and email to: NJHunterEd@dep.nj.gov or mail to:
NJ Fish & Wildlife Hunter Education Program
220 Blue Anchor Road
Sicklerville, NJ 08081
General Information
Hunter Education courses are offered FREE by New Jersey Fish and Wildlife. The training and range rental fees, books, equipment and ammunition are funded through the Federal Aid to Wildlife Restoration Act, commonly called the Pittman-Robertson Act. This law imposes an excise tax, paid by the manufacturer, on all sporting arms, ammunition, archery equipment and hand-guns. The funds are distributed to the states by the U.S. Fish and Wildlife Service. This State and Federal Partnership improves NJ's Hunting, Fishing & Shooting Opportunities. When you purchase hunting equipment in New Jersey, excise tax dollars come back to New Jersey to support wildlife conservation!
Anyone seeking accommodations for a physical or learning disability, or a foreign language interpreter, should contact the Hunter Education Office at 856-629-0552 or via e-mail at NJHunterEd@dep.nj.gov.
Equal opportunity to participate in and benefit from hunter education training programs is available to all individuals without regard to their race, color, national origin, sex, age, or handicap. Complaints of discrimination should be sent to the Office of Equal Opportunity, U.S. Department of Interior, Office of the Secretary, Washington, DC 20240.
The New Jersey Hunter Education program is a member of the International Hunter Education Association and is continually recognized as one of the top programs in the country. The future of hunting in New Jersey remains rooted in hunter education.