New Jersey's White-tailed Deer herd is a major component of the landscape throughout all but the most urbanized areas of the state. White-tailed Deer affect our forests, farms, gardens, backyards and roadways. NJ deer hunters spend more than 100 million dollars each year as they enjoy approximately 1.5 million recreation-days hunting deer. Money spent during deer seasons benefits a wide variety of New Jersey businesses. There are many opportunities to hunt white-tailed deer in New Jersey. Please review our seasons and regulations to prepare yourself for a great hunt!
Legal Hunting Hours: one-half hour before sunrise to one-half hour after sunset.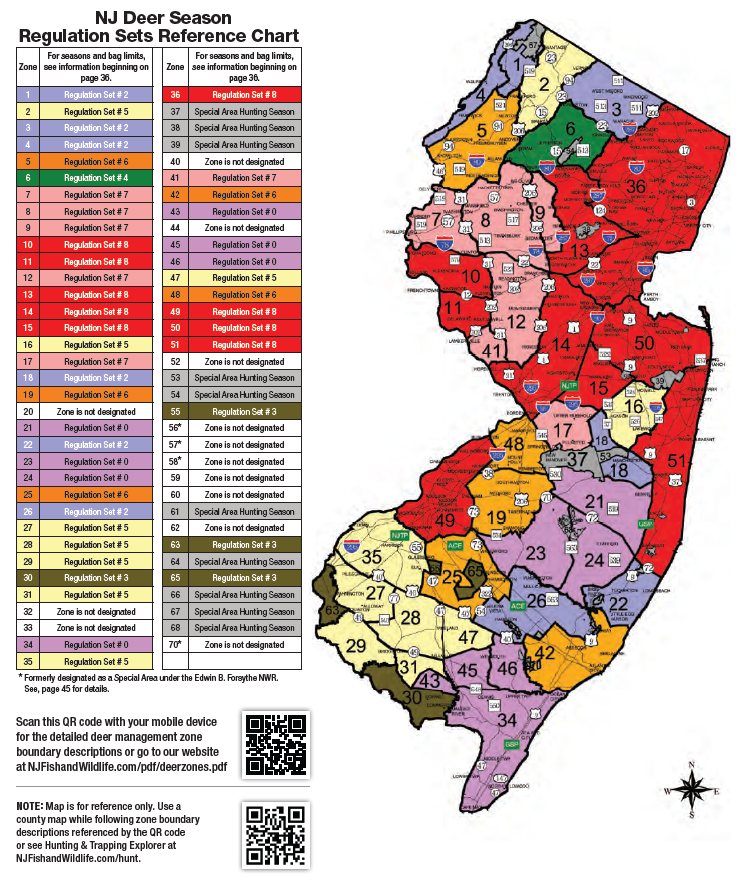 Harvest Report Requirement: To be legal, all deer harvested must be reported using Fish and Wildlife's Automated Harvest Report System at (855)448-6865 or Harvest Report. Hunters will be assigned a Confirmation Number which must be kept with the deer and its parts.
You can use the New Jersey Hunting & Trapping Explorer (arcgis.com) to help you find your DMZ and Deer Management Unit (DMU).
Current Regulations
Harvest Documents
Additional Information
Automated Harvest Report System (AHRS)