Opportunities abound in the Garden State!
With more than a hundred days of deer hunting, seasons for bow, shotgun and muzzleloading rifle, and some of the best small game, upland bird and waterfowl hunting on the east coast, New Jersey offers incredible opportunities for hunters! There are also hundreds of thousands of acres of public lands open to hunting including more than 358,000 acres in the Wildlife Management Area system.
PUBLIC HEARING NOTICE: 2022 CBBMP, NJ STATE GAME CODE AMENDMENTS
FARMER INFORMATION PAGE
Learn more about farmer specific regulations, definitions, permits, contact, and applications.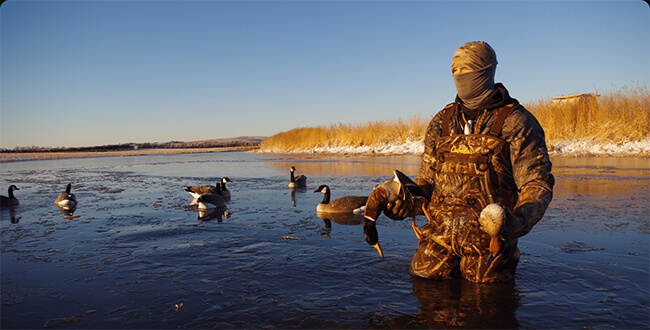 NEWS
Bear Season Reopens Wednesday-Saturday December 14-17

The December black bear hunting season will be extended by four days this w…

Read more

NJ Bear Hunt Is Now Open

The NJ Black Bear Hunt is open effective immediately today, Tuesday, Decemb…

Read more

Public Hearing Notice for 2022 Comprehensive Black Bear Management Policy and NJ State Game Code Amendments

The New Jersey Fish and Game Council is proposing the 2022 Comprehensive Bl…

Read more