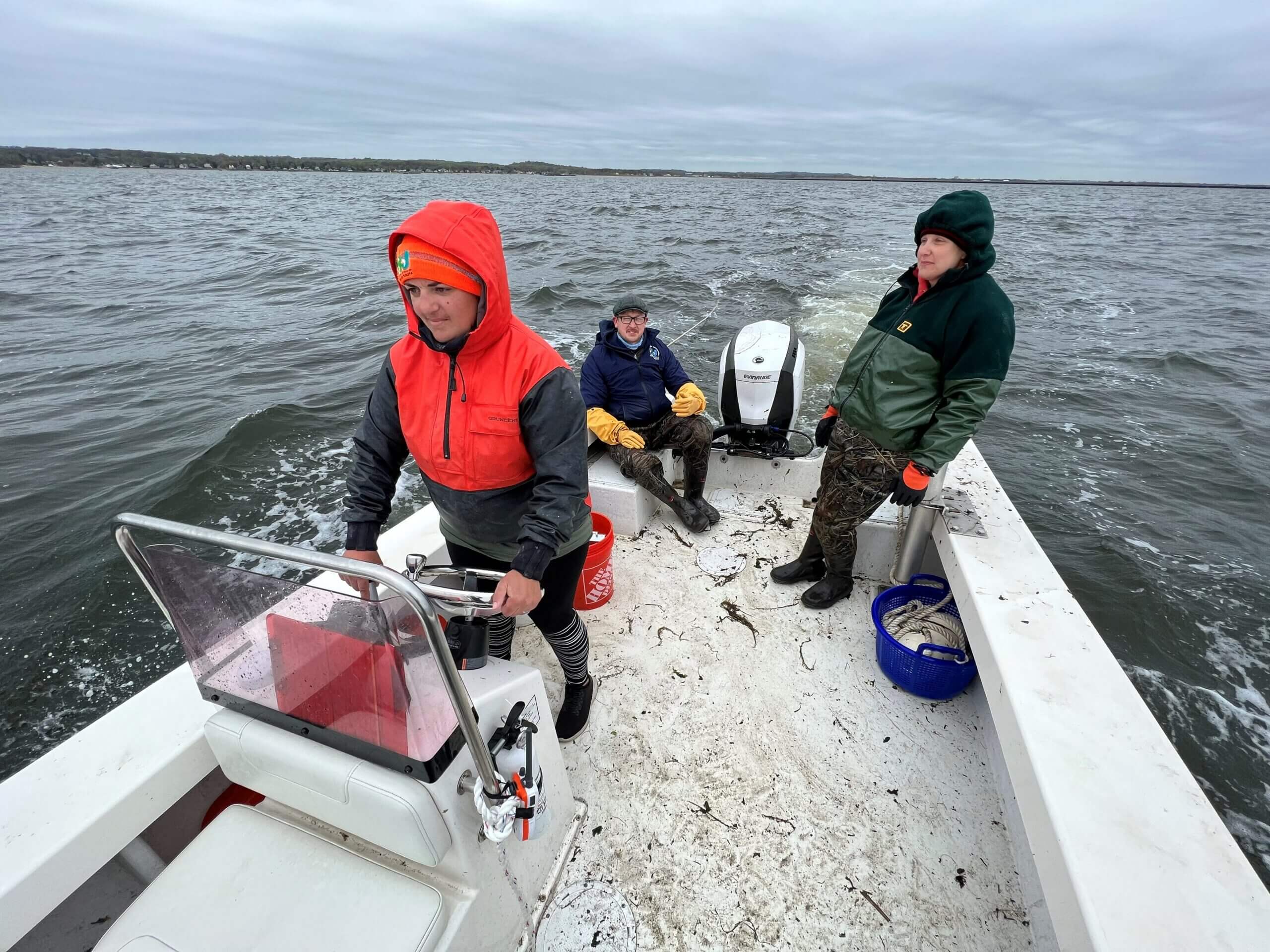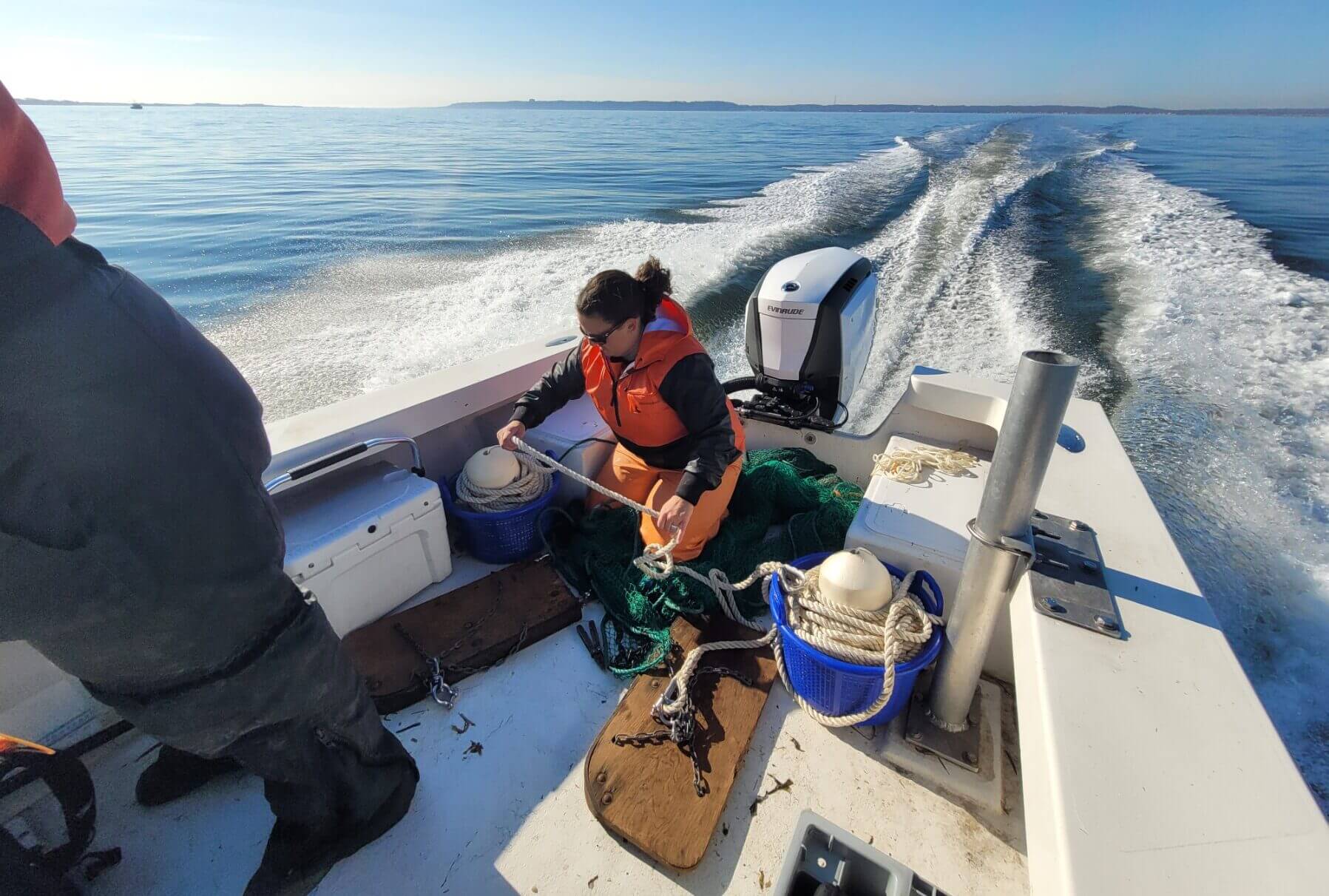 The Raritan-Sandy Hook Complex is a very important estuary because it supports a large number of important fish and invertebrate species by providing a variety of good quality habitat types and nursery areas.
The purpose of this project is to develop estimates of relative abundance of fish and invertebrate species and their foraging items, determine status and changes in populations, and characterize fish and invertebrate communities, such as species composition, size and age composition and dietary preferences.
Sampling is conducted monthly from March to October each year, from 2022 to 2025. Sampling stations for all gear types are randomly selected, by depth and/or region, each month, selecting 16 otter trawling stations, 12 gillnetting stations and 16 beach seine stations. Each species is measured, up to 30 individuals, and counting the remaining. Sex data is recorded, when able, as well. Environmental data is collected at each station, such as temperature, salinity, dissolved oxygen and pH.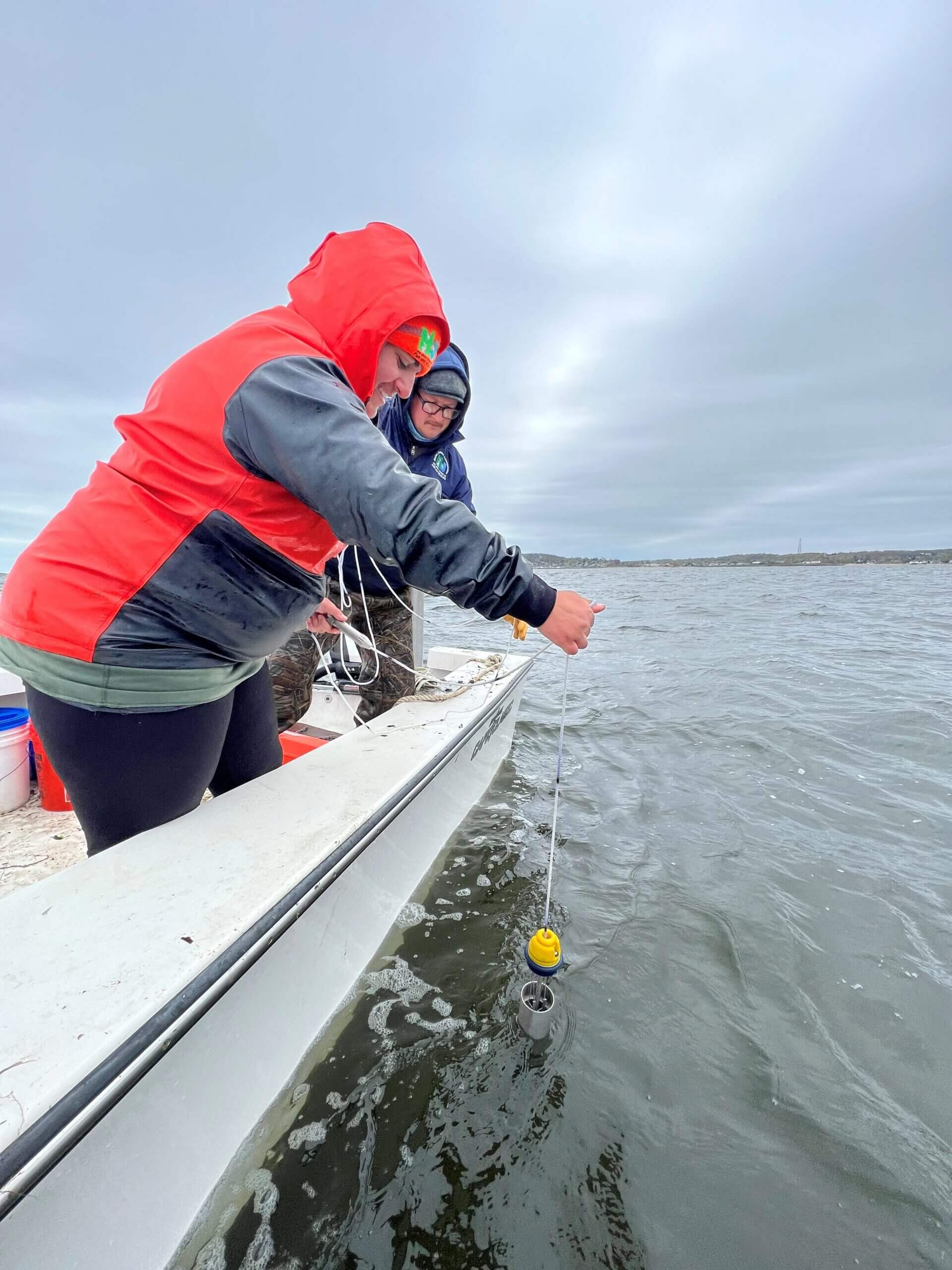 Biological sampling is conducted throughout this project as well. Specific species are collected for a diet and age study, by removing age structures (i.e. otoliths) and stomachs to analyze predator-prey relationships. In addition, water samples are collected for eDNA analysis for all 16 otter trawling stations and nine seine stations, for eDNA and gear comparisons.
Project Lead Contact Information

Stacy VanMorter, Fisheries Biologist

Stacy.VanMorter@dep.nj.gov

609-748-2020