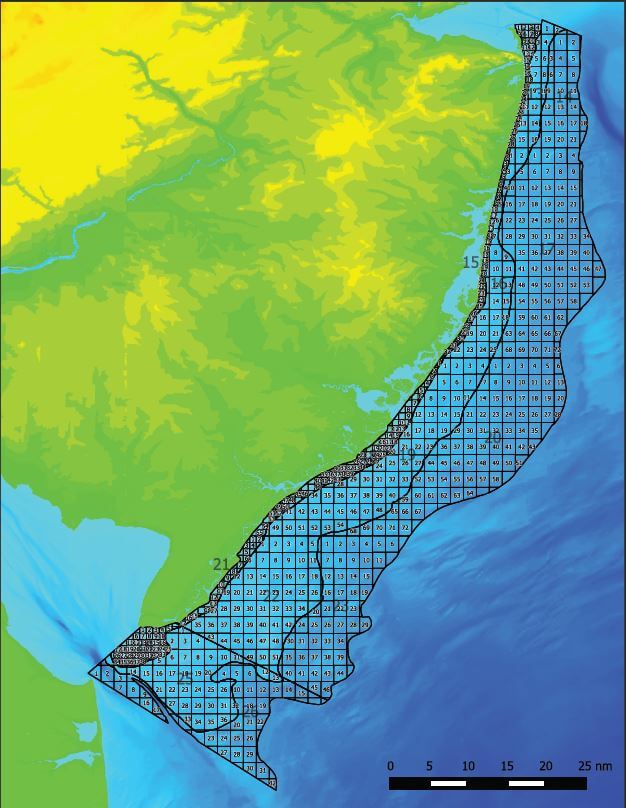 The New Jersey Ocean Stock Assessment Program is a long-term fish inventory and monitoring survey that has persisted since 1989. The program samples fish off the coast of New Jersey, from Sandy Hook to Cape May, via a 30-meter bottom otter trawl five times throughout a calendar year. Fish caught in the trawl are weighed, measured, and collected for age and diet determination. Information collected from the trawl informs fishery stock assessments and provides scientists with long-term population trend data. Funding for the program originates from the US Fish and Wildlife's Sport Fish Restoration Program.
The Ocean Stock Assessment Program commonly collects information from recreationally important fish species (and their prey) such as:
| | |
| --- | --- |
| Silver hake | Striped bass |
| Atlantic cod | Black sea bass |
| Red hake | Scup |
| Summer flounder | Weakfish |
| Winter flounder | Cunner |
| Atlantic mackerel | Tautog |
| Atlantic croaker | Bluefish |
Additionally, the program commonly encounters several species of sharks and other elasmobranchs and assists the US Fish and Wildlife Service with data collection on the endangered species Atlantic sturgeon. Data collected from these species provide a scientific basis for recreational fishery management plans through population estimates and predictive mathematic models.
Collaborative work on eDNA:
Survey Operations Lead

Gregory Hinks, Fisheries Biologist

Gregory.Hinks@dep.nj.gov

609-748-2020
Data Management Lead

Linda Barry, Research Scientist

Linda.Barry@dep.nj.gov

609-748-2020

(Please submit all data requests through Linda Barry)