Traditionally, shorelines have been protected from erosion using hardened structure such as bulkheading or revetments that create a barrier between the water and the land being protected. These structures are employed at most waterfront properties throughout the state to slow erosion and protect infrastructure. Living shorelines are an increasingly popular alternative way to stabilize an eroding shoreline by using natural and engineered materials while also attempting to enhance natural habitats.
Living shorelines can be implemented using a host of different materials. Biodegradable materials such as coir logs/ coir shell bags (made from the outer husk of a coconut) and vegetation, as well as rock and concrete are among the most used materials for these projects. Living shorelines, in using a variety of natural and engineered materials, are designed to mimic the ecological services provided by natural coastal environments such as oyster reefs, wetlands and submerged aquatic vegetation. This method of shoreline protection helps to dampen wave energy that slowly erodes shorelines while also providing valuable habitat for marine fish and shellfish species.
Sedge Island Living Shoreline Project and Story Map
---
Staff from NJDEP, the Barnegat Bay Partnership, and Partnership for the Delaware Estuary completed installation of a an experimental Living Shoreline near the caretaker's house at the Sedge Island Natural Resource Education Center. The project's goal is to slow post-Superstorm Sandy erosion and promote natural accretion of the coastal wetland.
This project used only biodegradable materials and an innovative method of rolling coir log (made from the outer husk of the coconut) in fiber matting to improve durability (photo). Partners in the project will be involved with monitoring and adaptive management to assess the viability of these techniques and possible application in other estuaries.
Sincere appreciation and thanks to our partners at the Barnegat Bay Partnership and the Partnership for the Delaware Estuary, and the DEP Bureau of GIS for their critical roles in bringing this ongoing project to fruition.
Learn about the process of designing, installing and monitoring this project:
Sedge Island Living Shoreline Story Map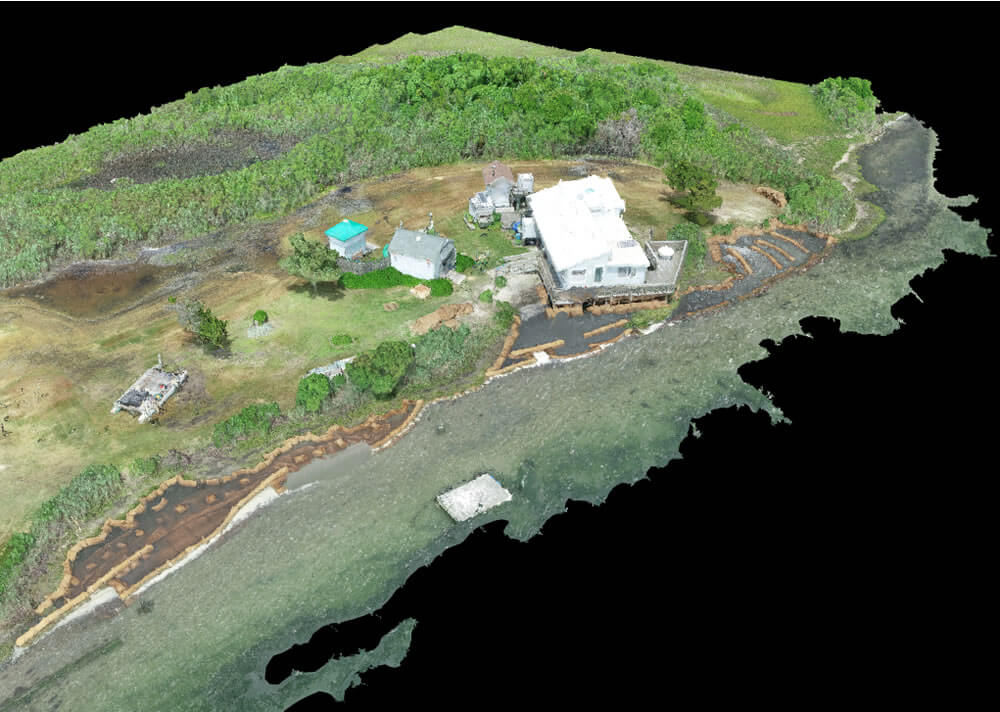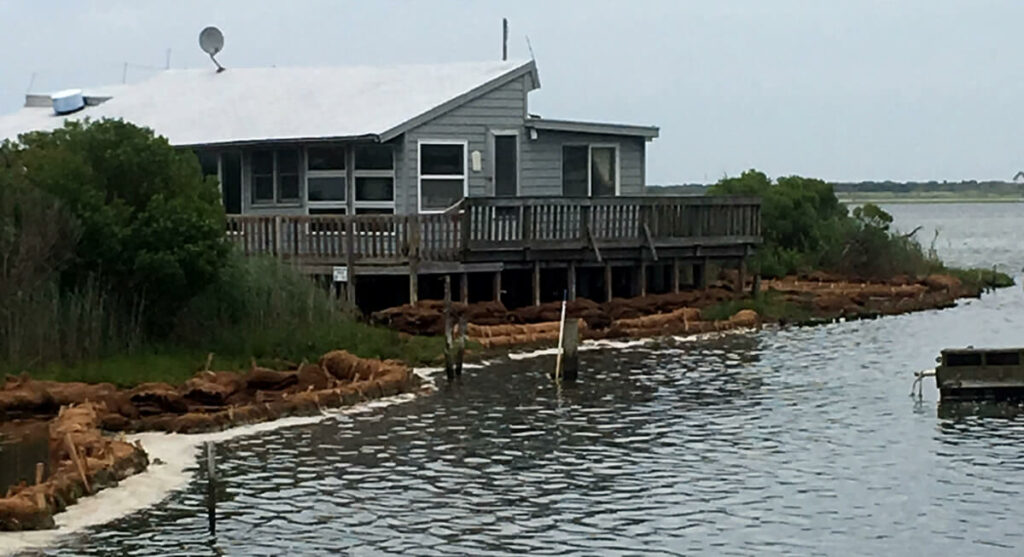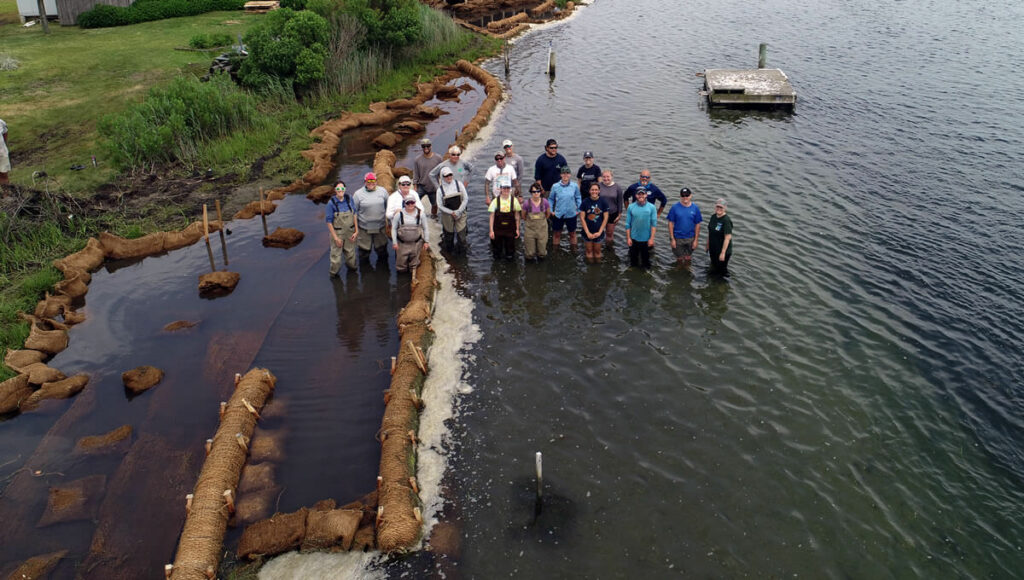 ---
Additional Resources for Living Shorelines
For more information about Living Shorelines, please visit the Division of Land Resource Protection and Office of Policy and Coastal Management websites.