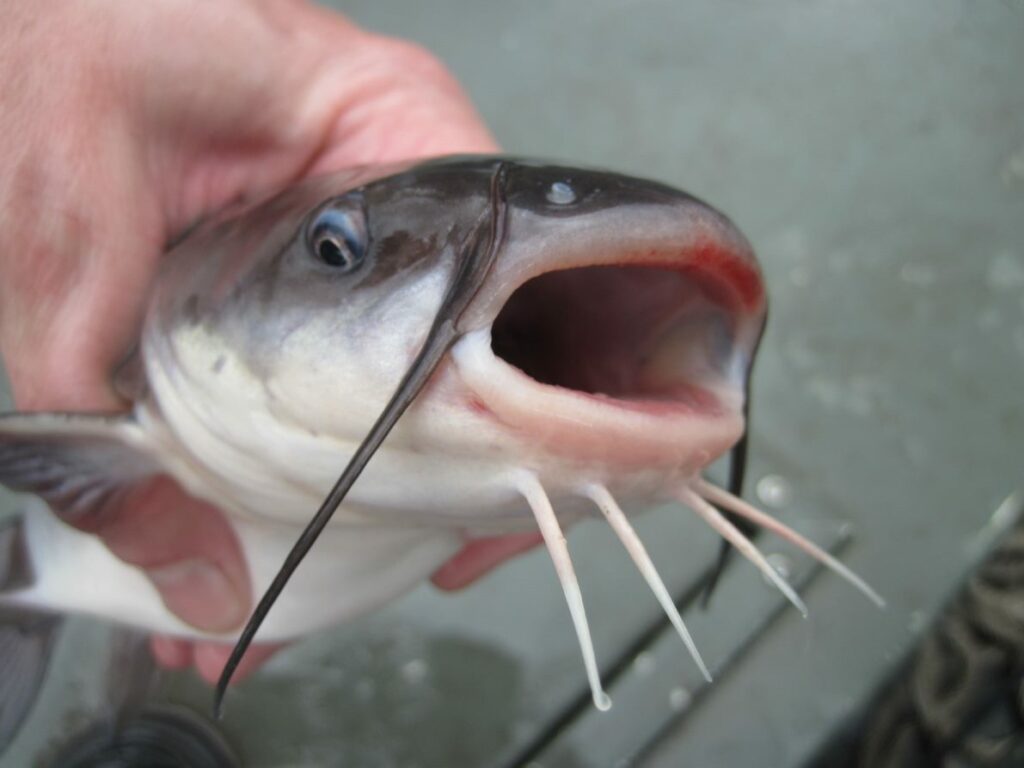 General Facts
White catfish are smaller than channel catfish and are native to New Jersey waters. Of all the catfish, white catfish are the most tolerant of salt water. White catfish are bottom feeders eating some plant material, but mostly animal life such as midge larvae and other aquatic insects, crustaceans and fish. As with other catfishes, the white catfish feeds mostly at night. Their habitat preference is midway between the channel catfish, which uses firmer bottoms and swift currents, and bullheads, which live in slow water over soft, silty bottoms. White catfish, while not as popular as channels, are equally good eating quality.
Where
White catfish occupy channels, pools and backwaters in rivers and streams, mostly in sluggish current over weed bottoms. They also live in brackish bays and tidal sections of rivers and streams, and can be found in lakes and impoundments. Although populations are distributed throughout the state, they appear to be most abundant in large tidal rivers and larger lakes and impoundments. The Delaware River and its tidal tributaries, including the Maurice River, are the best white catfish waters. The lower Mullica River also contains a good white catfish population. Some of the top lakes or impoundments are Budd Lake (pdf, 260kb), Cranberry Lake, Spruce Run Reservoir, Boonton Reservoir and Union Lake (pdf, 430kb).
When
Fishing activity for white catfish typically takes place from early spring to early fall. Overall, summer is the most consistent period. White catfish are also caught occasionally through the ice. Although white catfish can be caught at any time of day, the evening and nighttime period is the most productive.
How
Bottom fishing from an anchored boat or shore is the traditional method of fishing for white catfish. A typical bottom rig consisting of a hook and sinker is all that is needed. The most popular baits are night crawlers, chicken liver and cut bait. Cut bait is typically chunks of any type of fish. Fish with oily flesh such as gizzard shad is a favorite. Commercial stinks and cheese baits have recently become available and are very effective.