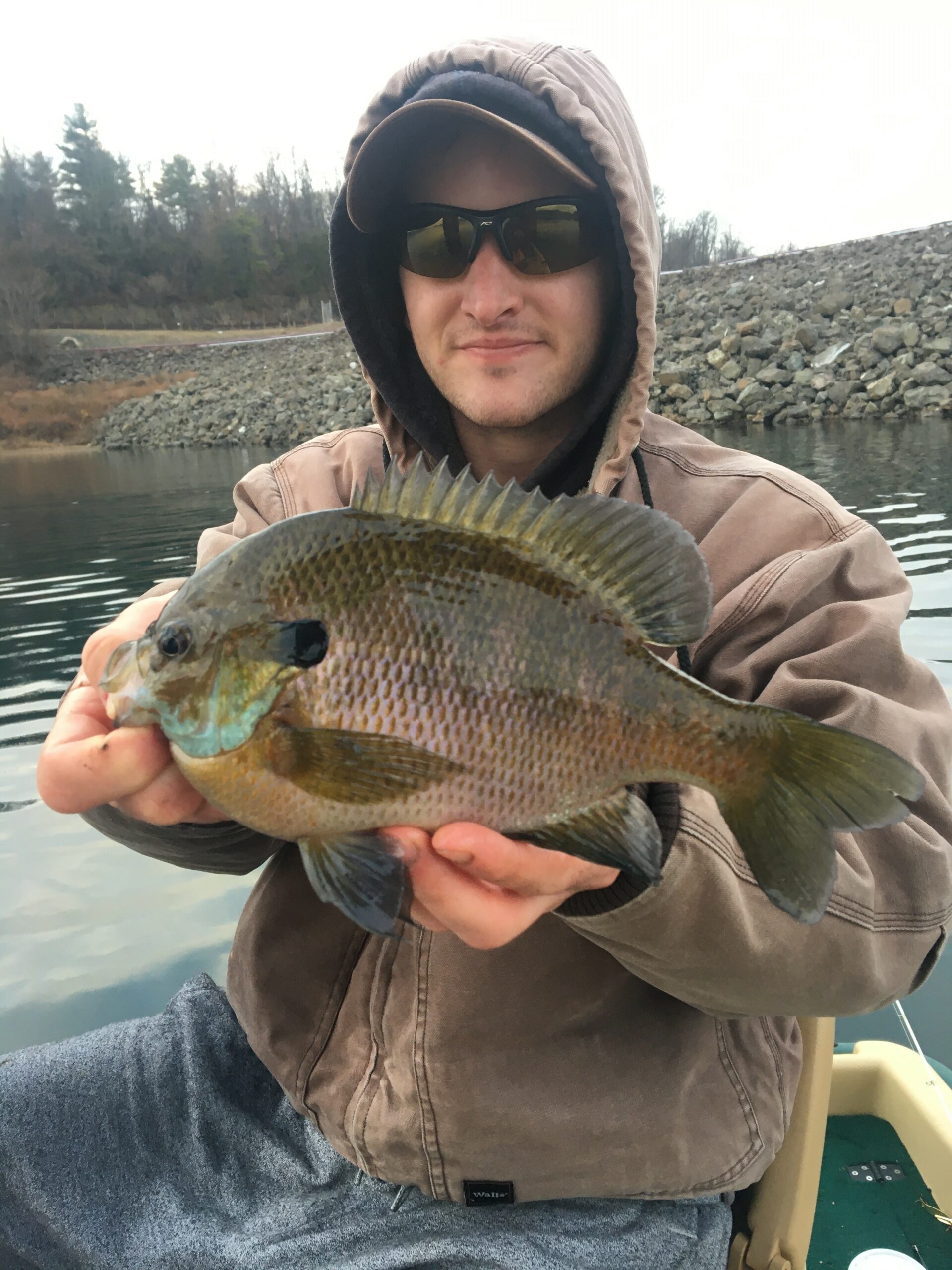 Panfish is a commonly used term to describe Sunfish (Bluegill and Pumpkinseed), Crappie (Black and White), and Perch (Yellow Perch). These widespread and often abundant fish are popular with new and experienced anglers alike. Panfish are typically the first fish new anglers catch. They make excellent table fare and can be easily caught with basic fishing gear. Nearly all waters across the state contain at least one type of panfish, and in many cases all three. Use our "Places to Fish" app to find fishing spots near you and see what kind of fish are found there. Smaller lakes and park ponds are great places to start. Our New Anglers Checklist (2021 Digest) below shows you everything you need to get started. Gather this essential gear, then consider adding the recommended accessories to complete your new angler package. Everything can be found at a local tackle shop or sporting goods store.
Essential Gear
NJ Fishing License
Rod and Reel – A 6 to 7 foot-long spinning rod and reel with 8lb. test line (monofilament).
Hooks, bobbers and split shot – Size 6 bait holder hooks (1 pkg.), 3 or 4 bobbers and a package of split shots.
Bait – Nightcrawlers or earthworms (great choice, readily available, catch nearly everything) or try live minnows or shiners.
Lures – Artificial lures can replace bait and be just as effective. Try size 1 or 2 silver spinners, hair jigs or small soft plastic swimbaits.
Needle-nose Pliers with Line Cutter- To remove hooks from the fish and to cut line when needed.
NJ Fish & Wildlife Digest – Contains images from commonly caught fish plus fishing regulations.
Recommended Accessories
Polarized Sunglasses – Protect your eyes and reduce glare off the water.
Hat and Sunscreen
Net – Don't let the big one get away. Use a net to help land your catch and to protect fish that will be released.
Tape Measure – To determine if your fish is large enough to keep.
Camera – Take photos of your catch to share with family and friends.