Buddy Up! And Save When Introducing Someone To Fishing!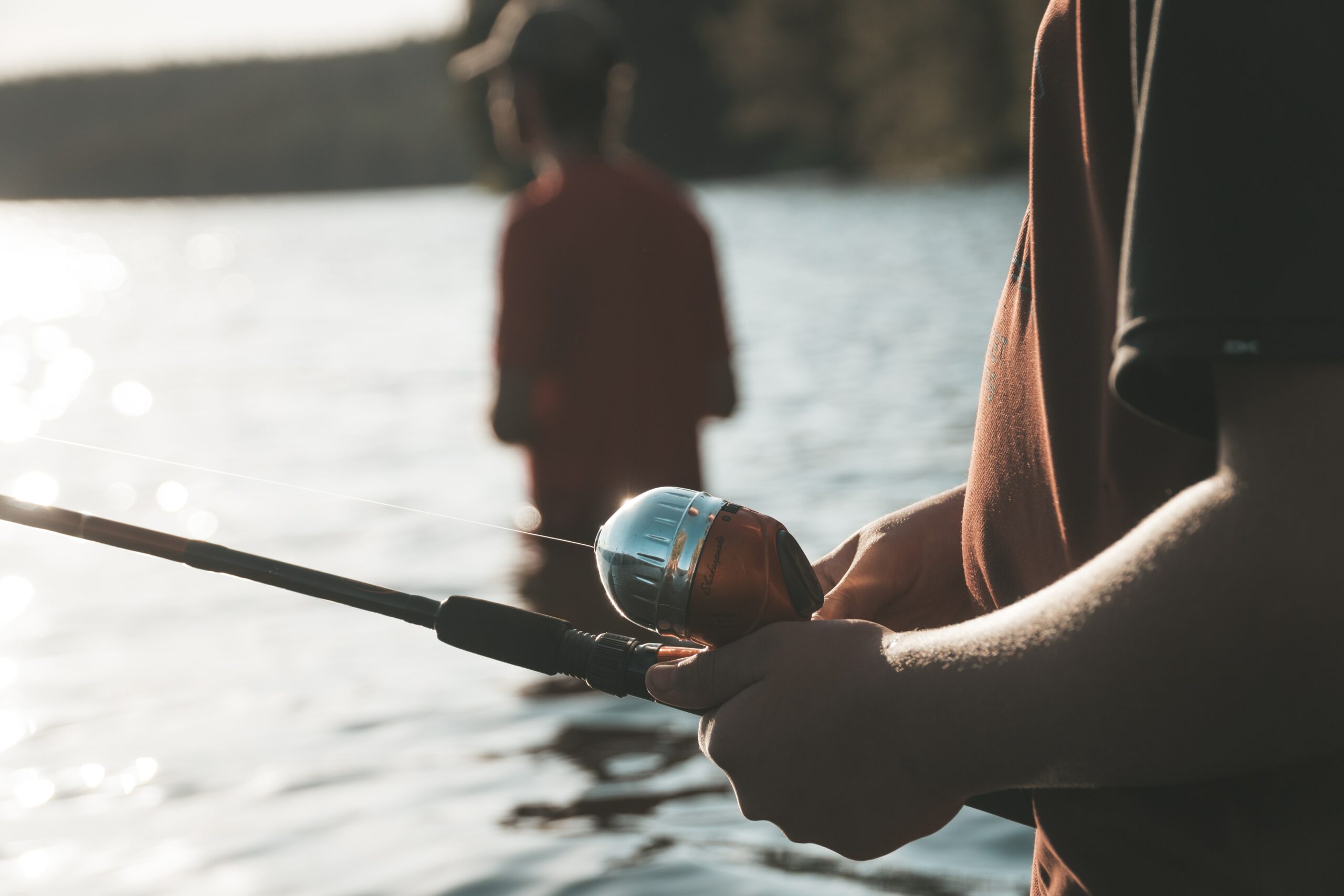 A special type of license is available to anglers introducing a "Buddy" to freshwater fishing. The Fishing Buddy License offers both a current and a new angler (or two new anglers) reduced price fishing licenses!
These discounted licenses are available to resident anglers ages 16 to 64, or nonresident anglers over age 16, who purchase their freshwater fishing license with a "Buddy." Eligibility requires at least one new angler.
For this program a "new angler" is considered a resident or non-resident who has never purchased a fishing license or has not purchased an annual fishing license since 2010.
For example: Two "Fishing Buddies" may consist of either:
One resident or non-resident who has purchased at least one fishing license since 2010 AND one resident or non-resident who has NOT purchased an annual fishing licenses since 2010.

Two residents, non-residents, or one of each – neither of whom have purchased an annual NJ fishing license since 2010.
The regular and "Buddy License" fees are as follows:
| | | |
| --- | --- | --- |
| License | Regular Price | "Fishing Buddy" Price |
| Resident Fishing | $22.50 | $11.75 |
| Non-Resident Fishing | $34.00 | $17.50 |
| All-Around Sportsman | $72.25 | $62.50 |
The following conditions apply to purchasing the new, discounted "Buddy" license:
Discount price is applied to both the current and "Buddy License" buyers.
The Fishing Buddy License is available at license agents and online.
BOTH anglers must be present at the time of purchase at an agent.
Applies to both resident and non-resident anglers.
Certified disabled veterans, National Guard personnel, senior license buyers (65 years of age and older) and residents over 70 (license not required) are not eligible for the "Fishing Buddy" program as they already receive free licenses, special pricing through existing discount programs, or are exempt from license/stamp requirements (residents 70 and older).
Trout Stamps are not discounted.
HOW TO PURCHASE FISHING BUDDY LICENSES
Fishing Buddy licenses are sold to both individuals that comprise the 'buddy pair' during the same transaction.
1) Both individuals must first make sure they have accounts in the system and have signed the child support certification.
2) Once both account profiles are created, log in using one of the profiles, add the Fishing Buddy License to the shopping cart.
a. Answer whether or not a trout stamp is wanted.
3) Then click the 'Add a Profile' button and follow the search features to retrieve the profile of the second person.
4) Add a Fishing Buddy License to the shopping cart for second person.
a. Answer the trout stamp question.
5) You'll see both licenses in the cart.
6) If either or both customers want the durable stock copy, check the box for that (2.00 extra fee) just prior to payment.
7) Complete your transaction.
8) When you hit the print button after the transaction is paid for, it will print the receipt, followed by BOTH licenses.
9) After the initial purchase, each customer will be able to go into their own profile and reprint their own license if they need to.
Once purchased, "buddies" do not have to fish together, they may fish independently.
Pass on the tradition and we will pass on the savings!