Use Our Web Apps
The Office of Fish and Wildlife Information Systems (OIS) is transitioning the static, physical maps used in the past into a series of web maps and applications for use on desktop PC and/or mobile devices to provide users with access to fish and wildlife information wherever they're connected to the internet.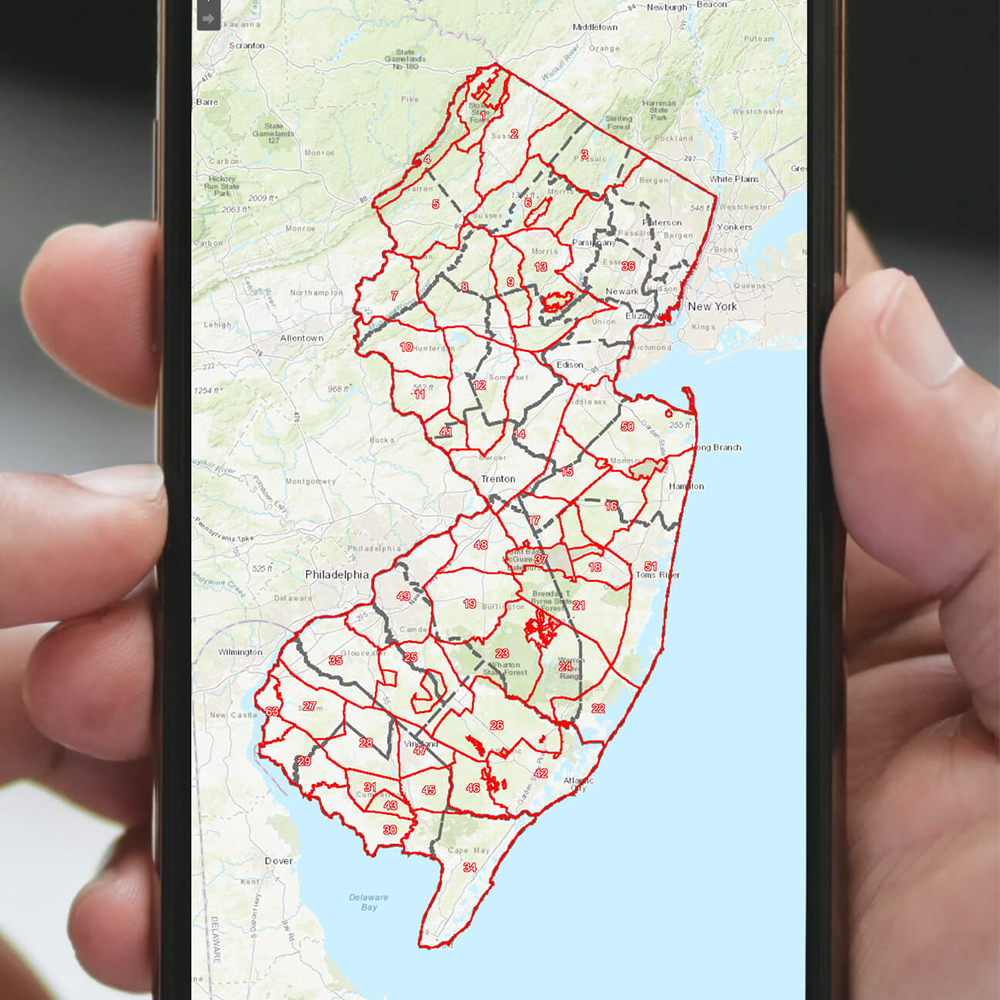 Hunting & Trapping Apps
The Office of Fish and Wildlife OIS has created several web maps that allow users to plan their hunting or trapping outing and navigate while in the field. These interactive maps show hunting and trapping zones for the game species of New Jersey as well as information on the seasons, regulations, harvest statistics, dates, and locations, including those for upland bird species stocked on state land.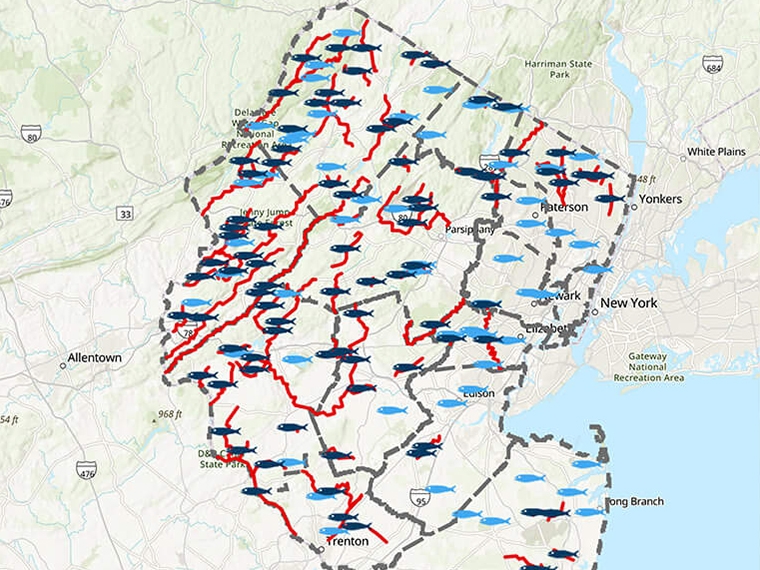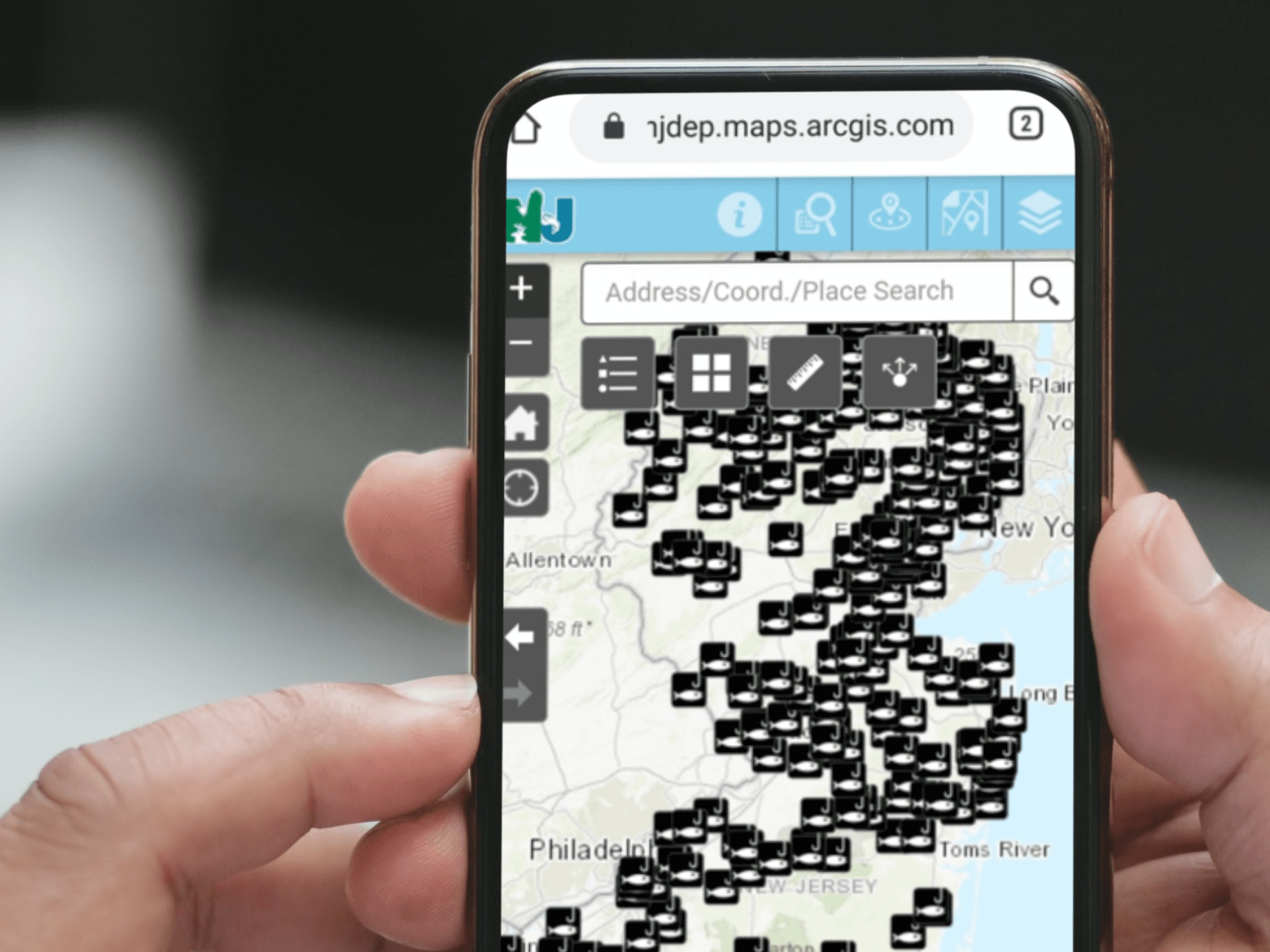 Freshwater Apps
The Great Fishing Close to Home in NJ application allows users to explore the diversity of fishing opportunities New Jersey has to offer. It includes nearly 300 publicly accessible waterbodies throughout the state chosen by NJ Fish and Wildlife staff as good places to fish because they have sizable populations of desirable species. The Trout Stocked Waters of New Jersey application allows users to identify trout stocked waterbodies with excellent fishing throughout the state and includes the stocking schedule, number of fish to be stocked, creel and size limits and regulations.
WILDLIFE HABITAT APPS
These apps were designed to help guide guide landscape-scale wildlife habitat conservation in New Jersey. The Landscape Project uses documented species location data and land-use/land-cover data as well as species life history information to map habitat for endangered, threatened, and special concern wildlife species throughout the state. It provides a tool that can be used to develop strategies for the protection and enhancement of wildlife habitat. Conservation Focal Areas are specific areas of New Jersey's geography that feature some of the state's highest value habitats and present important opportunities for effective conservation action. With their rich mix of important habitats and diverse species assemblages, CFAs are designed to represent some of the best opportunities for protecting, restoring, and sustaining New Jersey's wildlife diversity.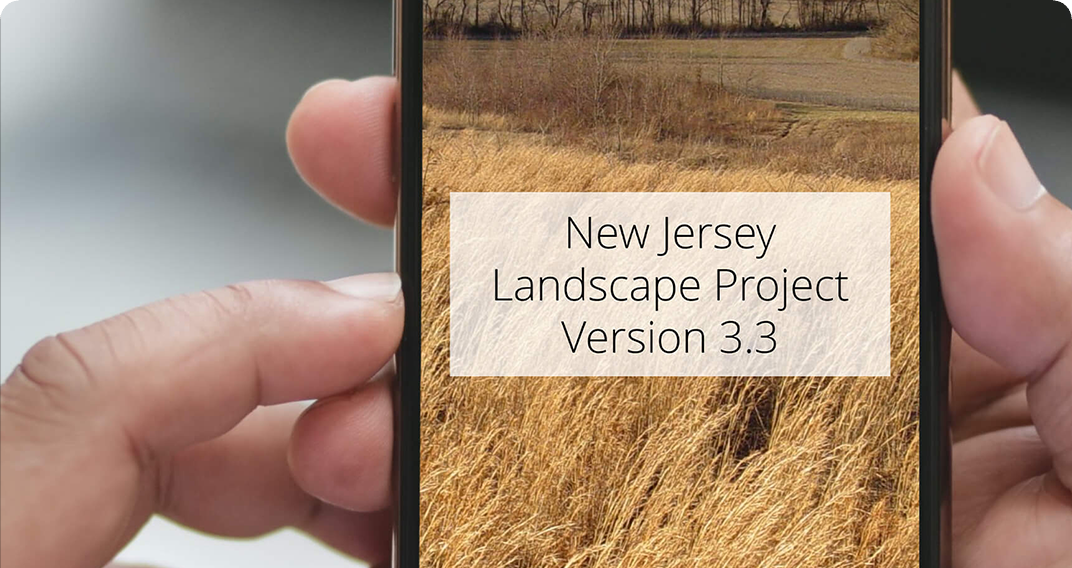 LANDSCAPE PROJECT STORYMAP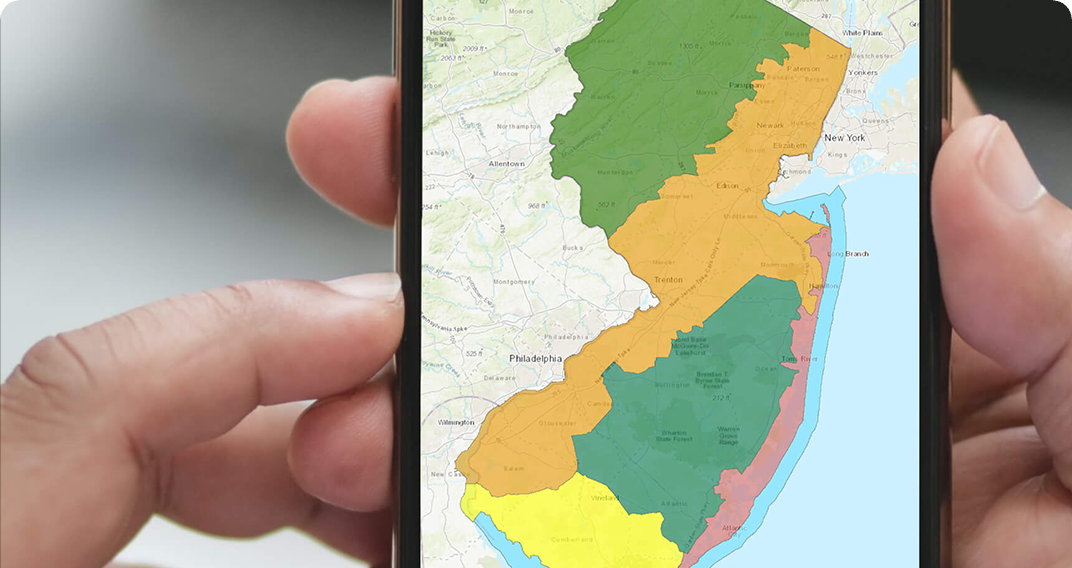 LANDSCAPE PROJECT VIEWER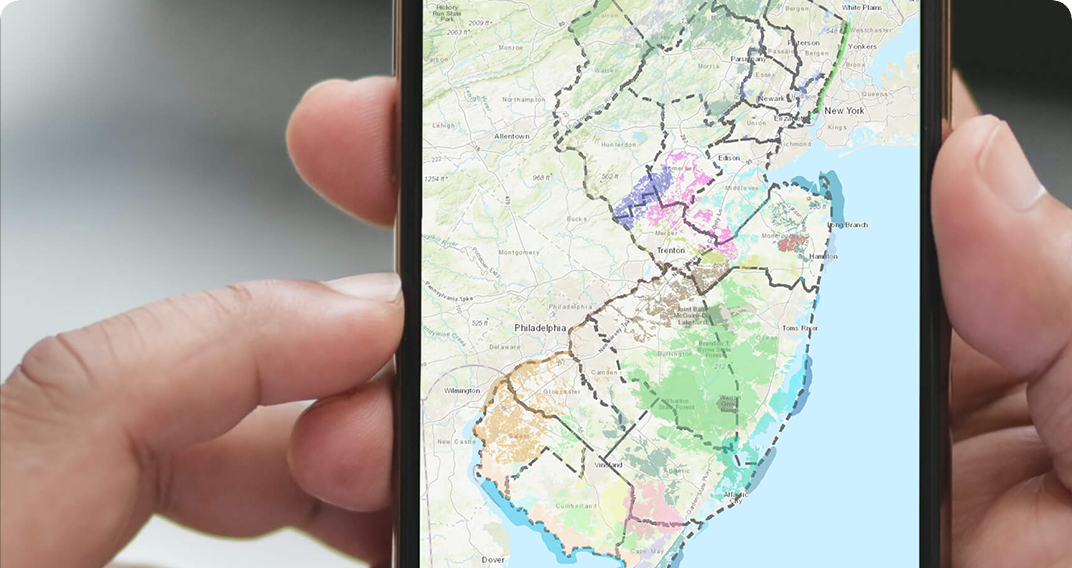 CONSERVATION FOCAL AREAS
MARINE APPS
A collection of applications, web maps and forms with information related to the marine waters around New Jersey. There are applications to help users find areas to fish for desirable species, locate businesses selling seafood products that originated in NJ, and identify artificial reefs and individual deployments present on reef sites with excellent fishing and diving opportunities. Forms allow users to submit corrections to the artificial reef deployment web map, report catch and effort from saltwater fishing trips and submit observations of protected marine wildlife in the waters off New Jersey.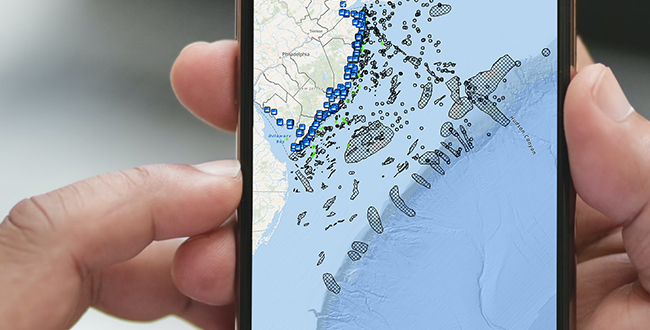 Fishing Opportunities
Artificial Reef Deployments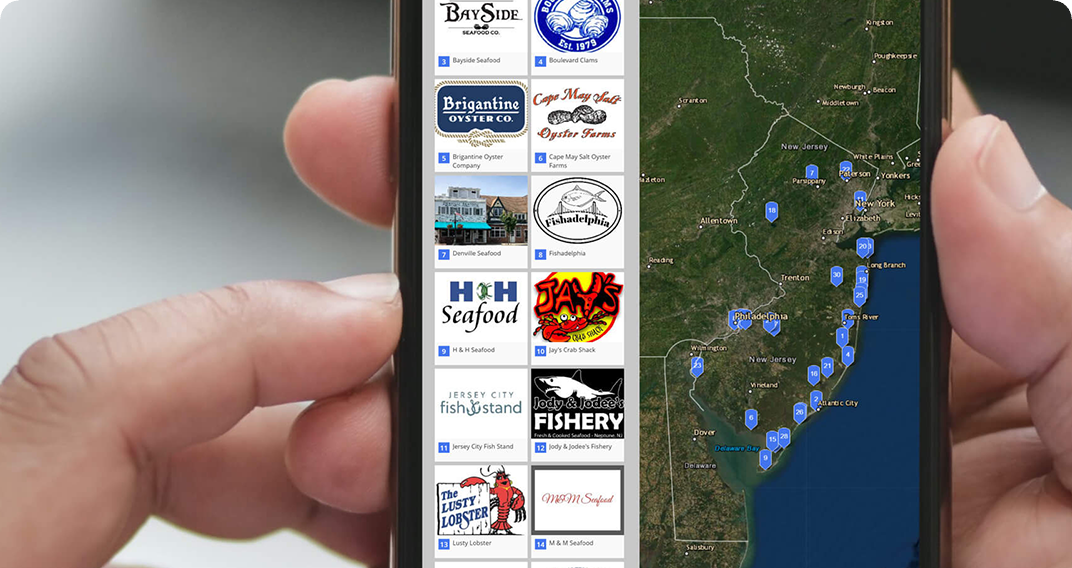 SEAFOOD FINDER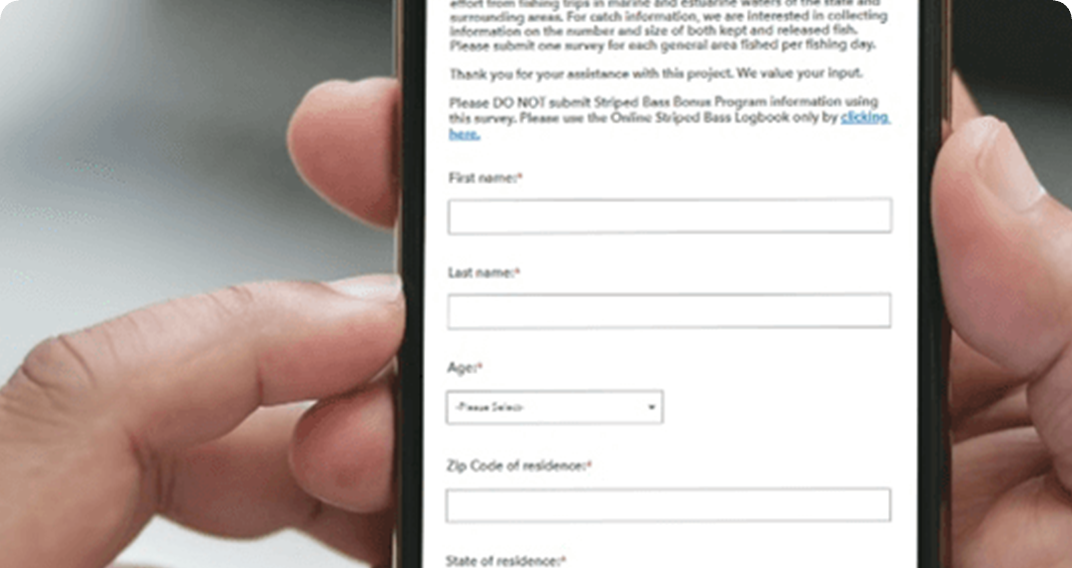 Saltwater Angler Survey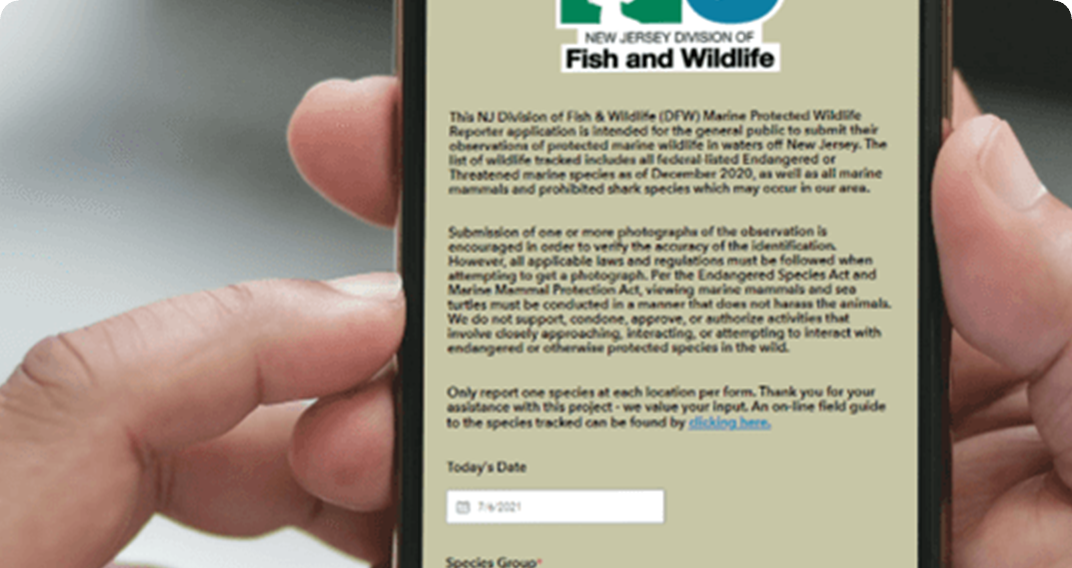 MARINE PROTECTED WILDLIFE REPORTER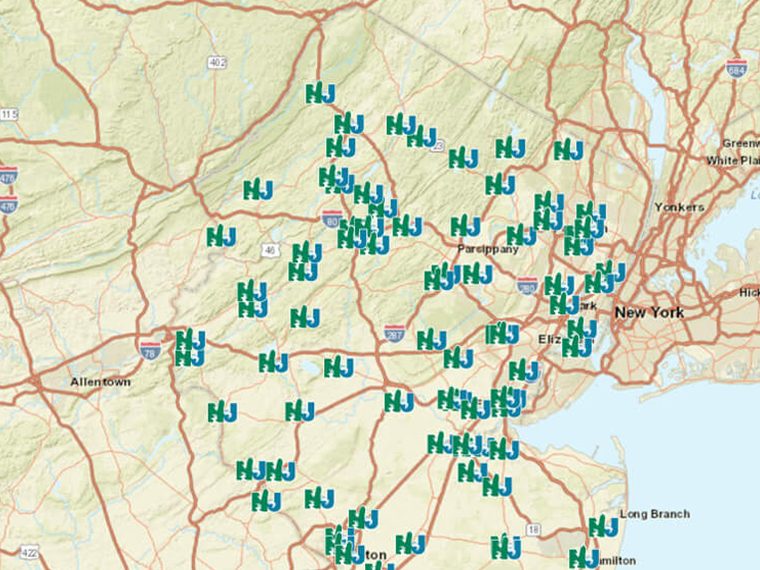 Hunting & Fishing License Agent Locator
New Jersey Fish and Wildlife (NJFW) issues licenses, stamps, and permits for hunting, fishing, and trapping within the state. NJFW uses the Integrated Electronic Licensing System (IELS) to issue hunting and fishing licenses and permits. Licenses are available online and at the agent locations shown within the application. All agents sell all hunting and fishing licenses. This web map provides the location as well as contact information of all the license agents throughout the state.