A BLUEPRINT FOR THE FUTURE
Fish and Wildlife is committed to proactive wildlife conservation activities that prevent species from becoming threatened or endangered, and actions that aid in the recovery of those already listed. Supporting this goal, the New Jersey State Wildlife Action Plan identifies priority species, habitats and conservation actions for the current decade, while CHANJ offers a strategy to achieve essential habitat connectivity across the state.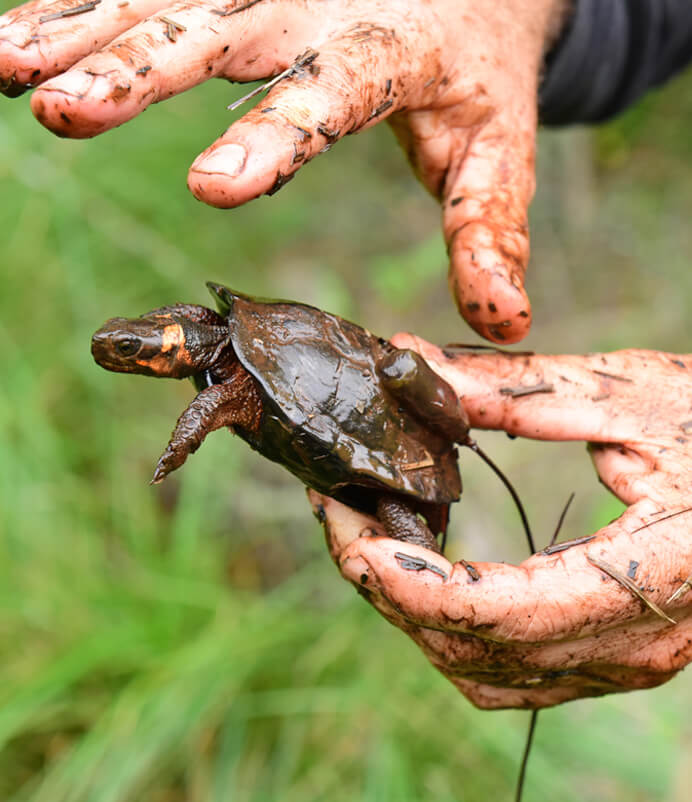 SPECIES
WHAT WILDLIFE SPECIES BENEFIT FROM CONSERVATION OR HABITAT MANAGEMENT EFFORTS?
Every species has its place in the ecosystem, from black bears and golden wing warblers in the northern part of the state, to the common spring peeper, to the tiny and evasive frosted elfin butterfly. Forest songbirds, ruffed grouse and bog turtles are among the species benefiting from our current focus.
HABITAT
HOW DOES HABITAT CONSERVATION PLAY A ROLE?
Quality habitat is essential to the sustained survival of wildlife. Fish and Wildlife's bureaus of Wildlife Management and Land Management, along with the Endangered and Nongame Species Program, work together to protect and enhance wildlife habitat on state lands. Stewardship activities such as maintaining grasslands, planting trees, shrubs, and wildflowers, opening up the forest canopy, and controlling invasive plants all enhance habitat to favor various species, often those in decline.
HABITAT MANAGEMENT
HABITAT PRESERVATION
frequently asked questions
Fish and Wildlife strives to maintain healthy and diverse wildlife populations throughout the state and to maximize recreational benefits through scientifically sound research and management programs. Diverse habitats are managed across 360,000 acres of publicly accessible land within 122 designated Wildlife Management Areas.