Visitors to Flatbrook-Roy Wildlife Management Area (WMA) in Sandyston Twp., Sussex County will find an expansive forested area surrounding the well-known Big Flatbrook River, with a number of fields used for pheasant releases every fall. Such was not always the case – as evidenced by aerial photography from the 1930s. Today, 42% of New Jersey is covered by 2 million acres of forest that are largely under-managed as our State lacks a forest-products industry.


Legend: yellow areas for drum chopping; black areas for NJ Parks and Forests; red areas for WMAs



Forest areas throughout the State continue to age and grow in the absence of active forest management (by 2016, nearly 70% of New Jersey's forests were at least 60 years old). The preponderance of mid-stage forest can be detrimental for species like the golden-winged warbler, ruffed grouse and American woodcock. These species require "Young Forest" habitats that are typically less than 20 years of age, and characterized by an abundance of small diameter trees and shrubs.
In the early 1990s, New Jersey DEP Fish and Wildlife developed a ruffed grouse and woodcock management plan for portions of the Flatbrook-Roy WMA. The plan recommended a staggered timber harvest of small blocks from 1993 through 2012 to provide a mosaic of young forest required by many game and non-game wildlife species. Although begun with good intentions, the plan was never fully implemented according to schedule.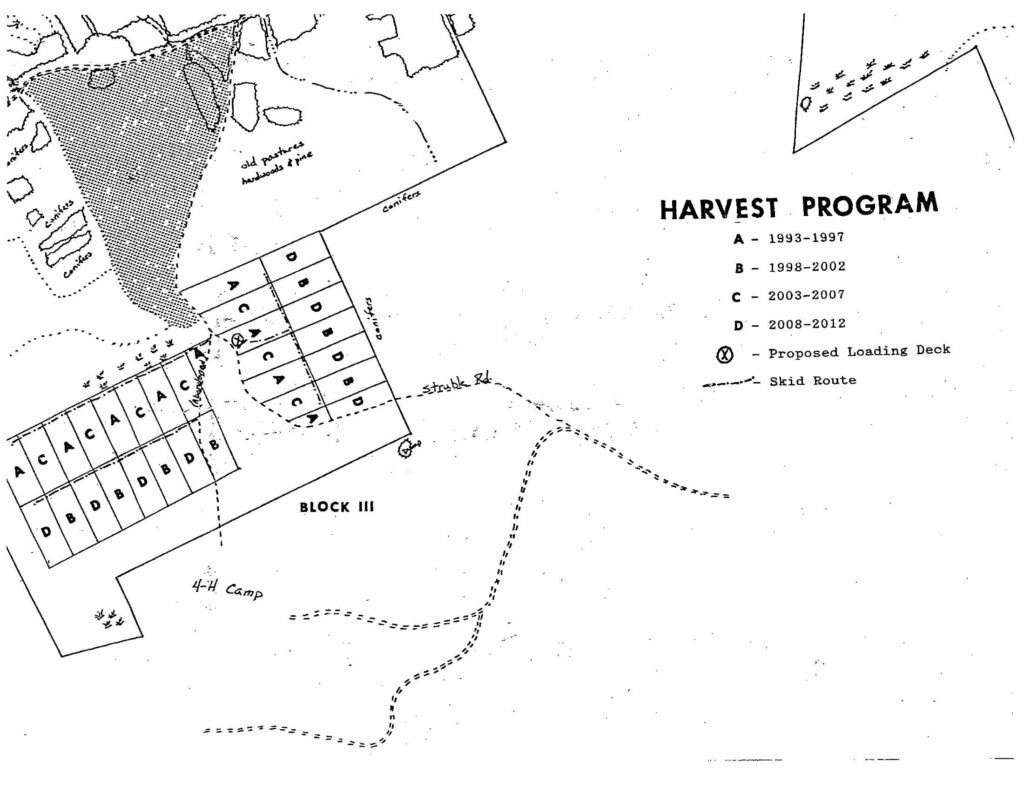 Fast-forward 30 years and the need for Young Forest is even greater. Today, Young Forest covers only 5% (about 100,000 acres) of New Jersey's forested lands. Breeding populations of golden-winged warbler are considered Endangered, and the hunting season for ruffed grouse has been closed statewide since 2019. Lack of suitable habitat, both in terms of quantity and connectivity, is considered the driving force behind the decline in these populations.
Recently, Fish and Wildlife hired a contractor to drum chop 6 small parcels (10-11 acres total) off Struble Road on Flatbrook-Roy. Work was completed in November 2020, and plant succession is already underway now that sunlight is able to reach what was a bare, forested floor. Herbaceous plants, such as wild yellow indigo which was already present on some old logging roads, will eventually give way to shrubs and small trees (birch, beech, maple and oak). Wild yellow indigo is one of only two plants that sustain the State Threatened frosted elfin butterfly. Both will also be beneficiaries from this project.
For more information on this project contact Jimmy Sloan at James.Sloan@dep.nj.gov.