Nature in the Balance
Freshwater species and their habitats are vital to the Garden State's entire ecosystem. Many stressors found in a densely populated state put them at risk, including habitat degradation, invasive species, disease, and climate change. New Jersey is ready to face these important challenges by taking proactive measures to protect and restore our fish and wildlife resources for the benefit of all New Jerseyans.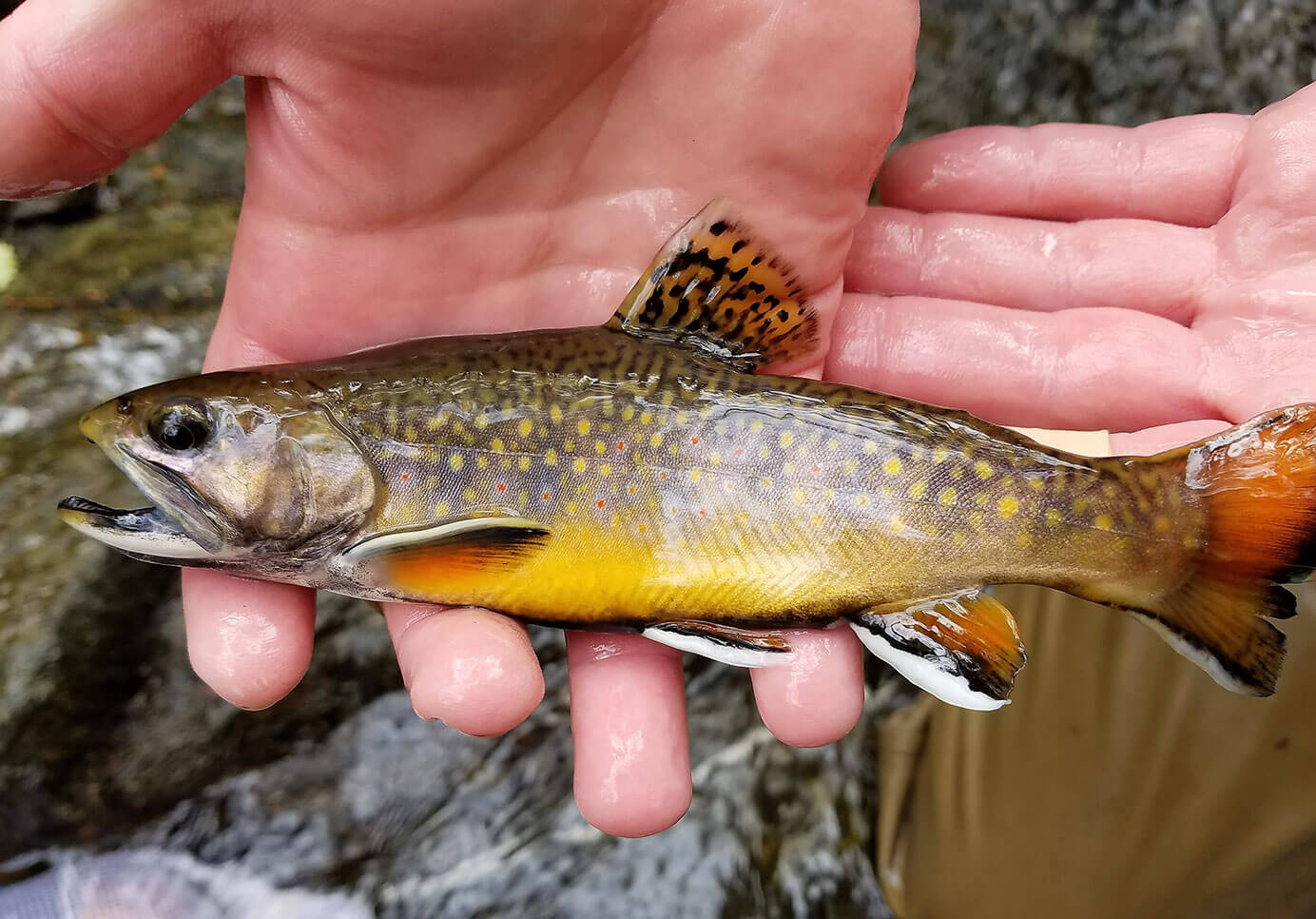 SPECIES
What Freshwater Species are served by Conservation Efforts?
New Jersey's freshwater residents include our high-profile brook trout, native and imperiled fish; reptiles and amphibians in and around our waters; mussels, neighboring odonates and seasonal anadromous species. All are served either directly or indirectly by Fish and Wildlife's conservation efforts.
CONSERVATION
Freshwater conservation efforts focus on species protection; habitat restoration and enhancement; and related monitoring programs aimed at addressing immediate threats.
frequently asked questions
Fish and Wildlife is responsible for the propagation, protection, and management of the state's freshwater resources. Staff conduct annual surveys, classify the state's waterways, provide technical input on a variety of watershed and habitat-based issues, facilitate habitat restoration projects, serve as a liaison to a variety of conservation groups, and provide information to the public in a variety of forums concerning the management of New Jersey's freshwater resources. Recreational opportunities are created or enhanced by rearing and distributing several million fish annually.