New Jersey Fish and Wildlife has constructed a wildlife passage system at the Assunpink WMA, located in Upper Freehold Township, Monmouth County. The passage system consists of two under-road tunnels and fencing that guides animals to the tunnels and prevents them from entering the roadway. The goal of the project is to reconnect fragmented patches of wetland habitat and provide a safe passageway for animals to move between the wetland areas.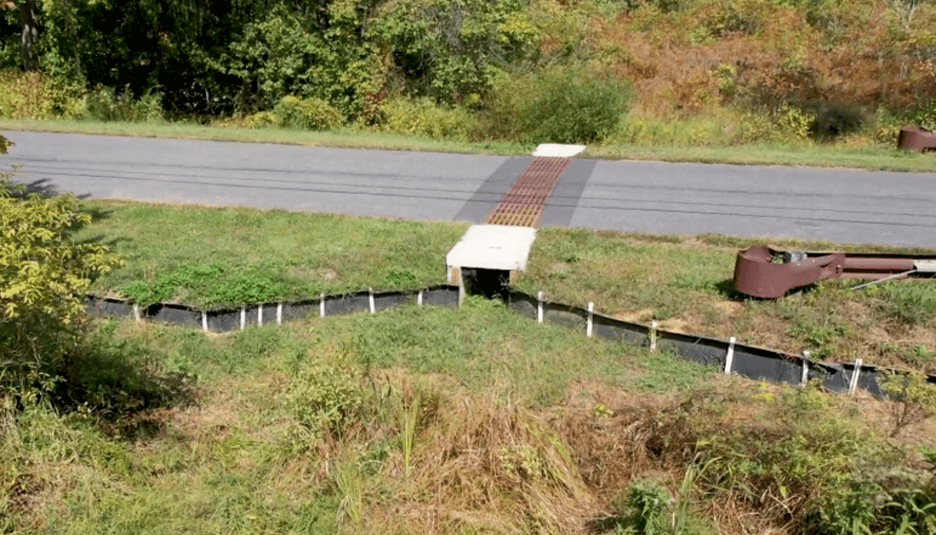 Roads pose a number of threats to wildlife and their habitats. They can physically separate important patches of land and expose animals to vehicles while trying to cross a road, which can result in injury or death. As part of the Assunpink project, NJFW staff have been monitoring use of the tunnels by wildlife and counting dead-on-road animals during and after construction. This monitoring will provide data to help assess how effective the passage system is in facilitating movement under the road and minimizing the number of animals killed by vehicles.
This project was identified as a priority and guided by a larger, statewide effort called Connecting Habitat Across New Jersey (CHANJ). By strategically protecting and managing the state's remaining undeveloped lands and addressing the impacts of roads, we can provide the best opportunities to maintain and recover terrestrial wildlife populations.
For more information contact Brian Zarate at Brian.Zarate@dep.nj.gov.