Avoid feeding birds if you live in an area frequented by black bears. Birds will survive without the supplemental seed that attracts bears.
If you choose to feed birds, do so during daylight hours only, between December 1 and April 1, when bears are least active.
Suspend feeder from a free-hanging wire, making sure it is at least 10 feet off the ground and at least 10 feet away from the trunk of a tree. (See diagram right)
Do not suspend feeders off of the house or deck.
Keep in mind that black bears are excellent climbers!
Bring bird feeders indoors at night.
Use spill pans to prevent seeds from reaching the ground.
Clean up spilled seeds and shells daily.
Store birdfeed within a secure location where bears are unlikely to see or smell it.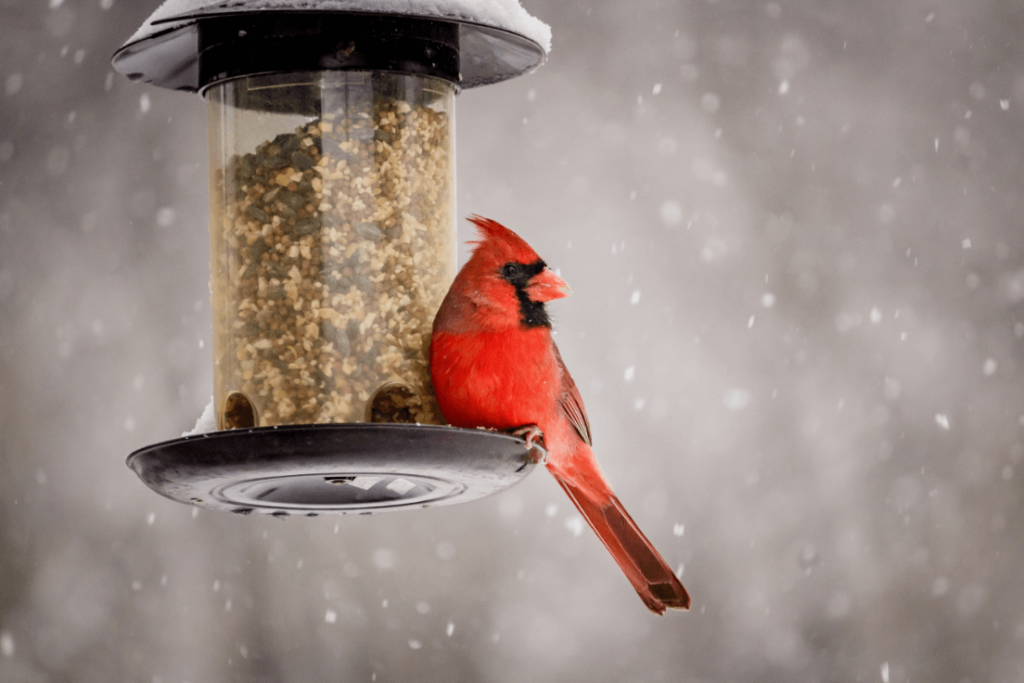 Bear Resources