Appraisals and Appraisers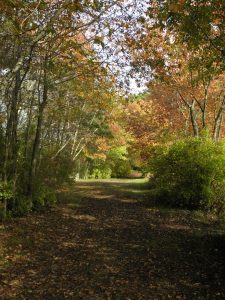 What is an appraisal?
An appraisal is the "act or process of developing an opinion of value".
– The Dictionary of Real Estate Appraisal (7th ed.) (2022)
Appraisals obtained for Green Acres projects include the following services:
Identification of physical characteristics of the property through personal site inspection;
Identification of the property's legal and economic characteristics through research;
Analysis of gathered information, including comparables;
Development of highest and best use opinion; and
Development of market value opinion.
How are appraisals obtained?
The appraisal profession is strictly regulated by Federal and State authorities. The generally recognized ethical and performance standards for the appraisal profession in the United States is Uniform Standards of Professional Appraisal Practice (USPAP), which sets minimum requirements.  All other appraisal regulations, including Uniform Appraisal Standards for Federal Land Acquisitions (UASFLA), Green Acres Appraisal Requirements (GAAR) and Blue Acres Appraisal Requirements (BAAR) must meet or exceed the minimum USPAP requirements.
Local and Nonprofit Projects
Green Acres closely guides  local and nonprofit partners in obtaining appraisal reports that meet the various regulatory requirements by vetting and approving certified general appraisers.  We maintain a list of "Approved Appraisers" who can provide our local and nonprofit funding recipients with professional appraisal services.  These independent appraisal professionals are hired by local governments and nonprofits to prepare independent opinions of value for the various appraisal purposes as required by the NJDEP and/or our partners. For these types of projects, Green Acres is an Intended User.
 State  Acquisitions
Green Acres also has a list of Contract Appraisers who provide appraisal services directly to the State. These appraisers are approved and retained for a specific period by the Department of Treasury through an application process. Contracted Appraisers are responsible vendors (bidders) whose qualifications have met the minimum criteria. These appraisers are awarded projects through a competitive bidding process. For this type of project, Green Acres is the client.
 Other State Projects
All other State projects where Green Acres is an intended user must conform with the most recent GAAR.
How are appraisals used?
Green Acres appraisal staff reviews submitted appraisal reports to ensure that they meet the specific minimum requirements for a given project. If a submission meets the project-specific minimum requirements, the Appraisal Section will issue a certification of market value or rent.
Resources
Contact Us
Phone: (609) 984-0500
Fax: (609) 984-0608