Municipal Recycling Tonnage Grants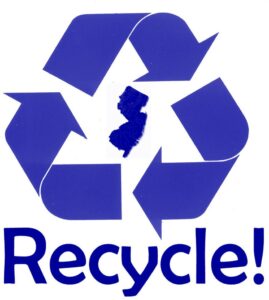 Purpose of Funding
To support a Municipal recycling program.
Application
tonnagegrant@dep.nj.gov
Application Deadline
The annual reporting of recycling tonnage is, by statute, July 1st annually.  However, to be considered for grant funding, N.J.A.C. 7:26A-15.5 requires applications be submitted by April 30th.
Notification Date
Second quarter of the fiscal year following application submission.
Total to be distributed
Approximately $14,333,000.00 annually
Source of Funding
A $3.00 per ton tax on solid waste accepted for disposal or transfer at New Jersey Solid Waste facilities. The MTG receives 60% of the annual balance of the State Recycling Tax Fund.
Statutory Citation
N.J.S.A. 13:1E-96.b.(1).
Who is Eligible
New Jersey municipalities and counties (if they provide, at their own expense, for the collection, processing and marketing of recyclable materials on a regional basis).
Qualifications Required for Consideration
Submission of an annual recycling tonnage report by a Certified Recycling Coordinator (CRC) and other requirements. Consult the applicable MTG Guide.
Grant Limitations
Limitations are dependent upon annual appropriation and the amount of materials recycled in the municipality, or county, the previous calendar year.
Application Procedures
Application procedures are explained in the annual MTG Guide and Instructions at www.nj.gov/dep/dshw/resource/Tonnage/index.htm.
Additional Information For training information, contact Erin Jensen at tonnagegrant@dep.nj.gov
FOR INFORMATION OR TO REQUEST AN NJDEP APPLICATION, CONTACT
Erin Jensen
Division of Sustainable Waste Management
Bureau of Planning & Licensing
PO Box 420
Trenton, NJ 08625-0420
(609) 984-4250
tonnagegrant@dep.nj.gov