The Division of Water Supply and Geoscience within the Department of Environmental Protection, regularly monitors various water supply conditions within the state based on the different Water Supply Regions.
It should be noted that there are different types of droughts which affect sectors differently (e.g. meteorological, agricultural), this page focuses on water supply drought.
Water Supply Status and Actions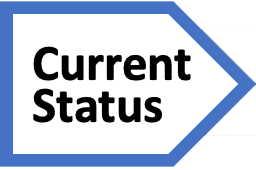 Normal
Routine monitoring of water supply and meteorological indicators. All conditions normal.
Watch
Focus placed on voluntary reductions in demand through increased public awareness.
Warning
DEP Commissioner issues order urging public to voluntarily use water sparingly; DEP may issue orders to purveyors to manage supplies in most affected regions.
Emergency
Governor orders mandatory restrictions on certain uses of water, usually phased in as conditions deteriorate.