Blue Acres $34M HUD-funded Buyout Eligibility Application Opens for Authorized Homeowners
May 18, 2023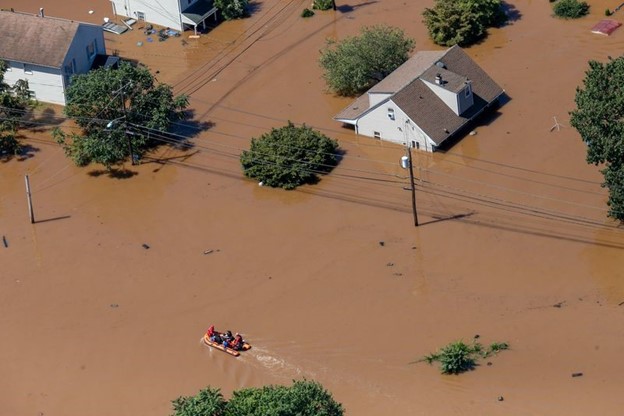 Blue Acres is now accepting HUD Buyout Eligibility Applications from homeowners, in consultation with the NJ Department of Community Affairs (DCA) Division of Disaster Recovery and Mitigation (DDRM) and the NJ Governor's Disaster Recovery Office.
HUD buyout eligibility intake invitations were emailed out and the homeowner response window closes June 22, 2023. Blue Acres has $34M in HUD Community Development Block Grant-Disaster Recovery (CDBG-DR) funds for buyouts post-Hurricane Ida.
Here is a fact sheet on Blue Acres buyouts funded by HUD.
More Details:
Homeowners were invited to complete the HUD Buyout Eligibility Application if they met the criteria below, which are guided by HUD's spending requirements and national objectives:
The homeowner expressed interest in a buyout by submitting the Blue Acres Application for Acquisition before May 3, 2023, and provided an e-mail address in connection with the application.
The buyout property is in a county declared "Most Impacted and Distressed" after Ida in September 2021: Bergen, Essex, Hudson, Middlesex, Passaic, Somerset, Union, Gloucester, Hunterdon, Mercer, Morris, Warren.
The buyout property is in a Low-to-Moderate Income census block group, according to HUD data.
Approximately 150 homeowners who met the above requirements received the HUD Buyout Eligibility Application via email on May 8th, 2023. Blue Acres staff are available to directly assist homeowners with application questions and concerns. For technical issues with the HUD Buyout Eligibility Application online applications, please contact blueacres@dep.nj.gov and include screenshots of any error messages if applicable.
This intake round for HUD Buyout Eligibility Applications will close on June 22, 2023. When the intake round closes, Blue Acres will analyze all completed applications and develop a buyout plan, in partnership with DCA, to ensure full use of the $34M in HUD CDBG-DR funding. Blue Acres will open additional intake rounds as necessary; for example, if the first intake round does not yield enough eligible applicants to fully spend DEP's post-Ida HUD buyout funding or if additional funding is made available.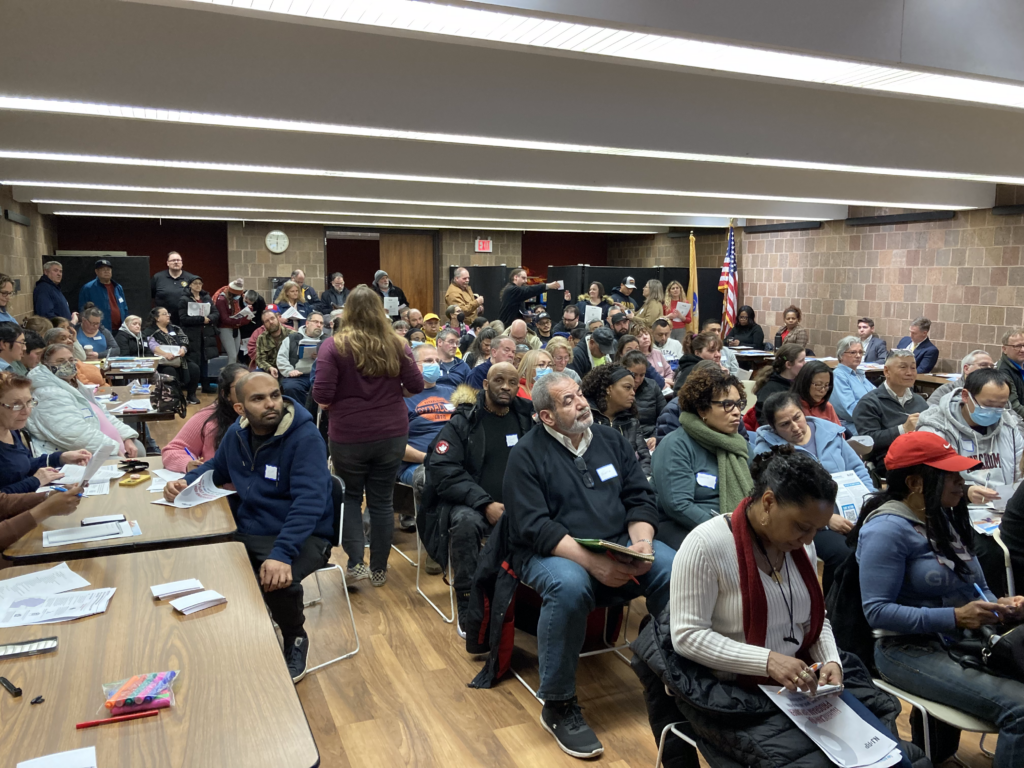 The HUD Buyout Eligibility Application is designed to determine whether willing seller homeowners meet HUD's income eligibility criteria established for a HUD-funded buyout. Not all homeowners who complete the HUD Buyout Eligibility Application are expected to be eligible for a HUD CDBG-DR buyout. Homeowners who are deemed eligible based on their completed HUD application will be notified and proposed for a Blue Acres buyout funded by HUD later this summer. All other homeowners interested in a Blue Acres buyout will be carried forward for future buyout planning and grant making opportunities.
To prepare for the launch of the HUD Buyout Eligibility Application, Blue Acres participated in community meetings in Ida-impacted counties, focused on promoting awareness of disaster recovery assistance available through programs funded by HUD CDBG-DR. These community meetings were hosted by partners including DCA and New Jersey Organizing Project. Learn more about additional Ida recovery programs that DCA is administering.
Blue Acres is administering these HUD CDBG-DR funds in partnership with the DCA, and in accordance with the Hurricane Ida Action Plan.
All state led buyouts via Blue Acres must be from willing sellers, and homeowners can express their voluntary interest to sell by completing and submitting a Blue Acres Application for Acquisition online or via post mail. More details about the Blue Acres program is available on the website.
Blue Acres prepares and submits buyout funding requests on an ongoing basis to various federal sources with differing homeowner eligibility requirements. Currently, Blue Acres anticipates that its next funding request will be submitted to FEMA's Flood Mitigation Assistance Grant Program.