What's Your Air Quality Today?
The United States Environmental Protection Agency (USEPA) developed the Air Quality Index (AQI) to report daily air quality to the public.  The AQI tells you how clean your local air is, and what associated health effects might be a concern in your area.  Think of the AQI as a yardstick that runs from 0 to 300. The higher the AQI value, the greater the level of air pollution and the greater the health concern.  To make it even easier, USEPA color coded the AQI so you can tell at a glance when you need to take precautions.  Since an AQI value of 100 generally corresponds to the national ambient air quality standard for smog, AQI values below 100 are considered safe (green or yellow).  When AQI values are above 100, air quality is considered to be unhealthy-at first for certain sensitive groups of people, then for everyone as AQI values get higher (orange and red).  New Jersey's level has never exceeded an AQI of 200 – the purple color on the chart – and has rarely been over 150 – the red color on the chart.
An AQI has been developed for five major pollutants regulated by the Clean Air Act: ozone, particle pollution (also called particulate matter), carbon monoxide, nitrogen dioxide and sulfur dioxide. The AQI for each pollutant is generally based on the health-based national ambient air quality standard (NAAQS) for that pollutant and the scientific information that supports that standard. Air Quality Forecasts are predictions of the day's AQI.  Forecasts usually are issued in the afternoon for the next day. State and local air quality forecasters across the country issue the forecasts. Most states, including New Jersey, and local air quality forecasters issue forecasts for ozone and particle pollution, which are two of the most widespread pollutants in the U.S. A few areas also issue forecasts for nitrogen dioxide and carbon monoxide.
For air quality forecasts, current and historical AQI information for New Jersey click on the following link:
Learn ways to protect health on poor air quality days:
| Daily AQI Color | Levels of Concern | Values of Index | Description of Air Quality |
| --- | --- | --- | --- |
| Green | Good | 0 to 50 | Air quality is satisfactory, and air pollution poses little or no risk. |
| Yellow | Moderate | 51 to 100 | Air quality is acceptable. However, there may be a risk for some people, particularly those who are unusually sensitive to air pollution. |
| Orange | Unhealthy for Sensitive Groups | 101 to 150 | Members of sensitive groups may experience health effects. The general public is less likely to be affected. |
| Red | Unhealthy | 151 to 200 | Some members of the general public may experience health effects; members of sensitive groups may experience more serious health effects. |
| Purple | Very Unhealthy | 201 to 300 | Health alert: The risk of health effects is increased for everyone. |
| Maroon | Hazardous | 301 and higher | Health warning of emergency conditions: everyone is more likely to be affected. |
Source: AQI Basics | AirNow.gov
How Can You Get Daily Air Quality Alerts?
Enviroflash, a partnership between the USEPA and New Jersey Department of Environmental Protection (NJDEP), sends out alerts to your mobile device or email which notify you on days when poor air quality is forecast to occur. The alert messages include the air quality forecast for the location of your choice and preventative suggestions on how to protect yourself when the air is unhealthy. Sign-up now to receive either an e-mail or a text message to your mobile device!
For more information: EnviroFlash Fact Sheet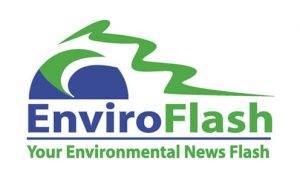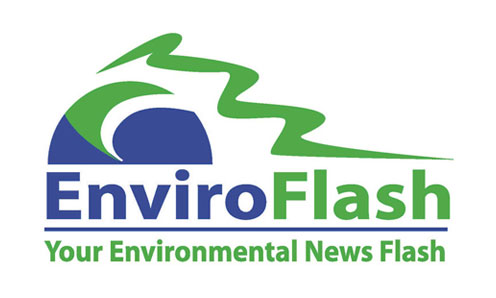 You can also get the Air Quality Index (AQI):
What Do our Ozone and Fine Particulate Exceedance Days Look Like?
New Jersey and its neighboring states are in nonattainment for the ozone NAAQS. Because of differing meteorological and air quality conditions, each exceedance looks different in terms of where ozone was formed and transported to cause exceedances at particular monitoring sites in New Jersey's two multi-state nonattainment areas. Below are analyses of ozone exceedances in New Jersey's multi-state nonattainment areas beginning in 2015.  Although rare, fine particulate (PM2.5) exceedance reports are also included below.
2023
April
May
June
July
August
September
2019
February
June
July
August
September
2018
May
June
July
August
September
2017
April
May
June
July
August
September
2016
April
May
June
July
August
September
2015
May
June
July
August
September
What can you do to reduce air pollution?